2,632.
That's how many games in a row that Cal Ripken played.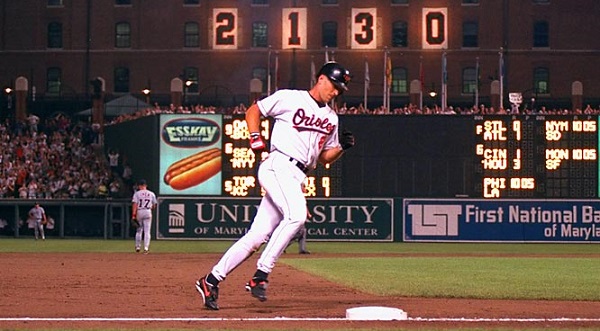 He is known as baseball's "Iron Man," a well-deserved nickname indeed. In case you missed it above, Cal Ripken, Jr. played 2,632 consecutive games. That's every game on the schedule for more than 16 seasons.
If you aren't a baseball fan, you might not know how long and grueling a baseball season is. It's 162 games, played in less than 180 days. Across all four time zones, often with night games followed by day games or a three game series in Seattle immediately followed with a three game series in Chicago and then a series in Baltimore. And he played 2,632 of those games in a row.