The Definitive Course on Copywriting Launches Again Early 2018
If you have a list of marketers, salespeople, business owners, or anyone looking to sell something, you need to read this. This spring, Ray Edwards is launching his absolutely amazing Copywriting Academy…and we'd love to have you join the launch.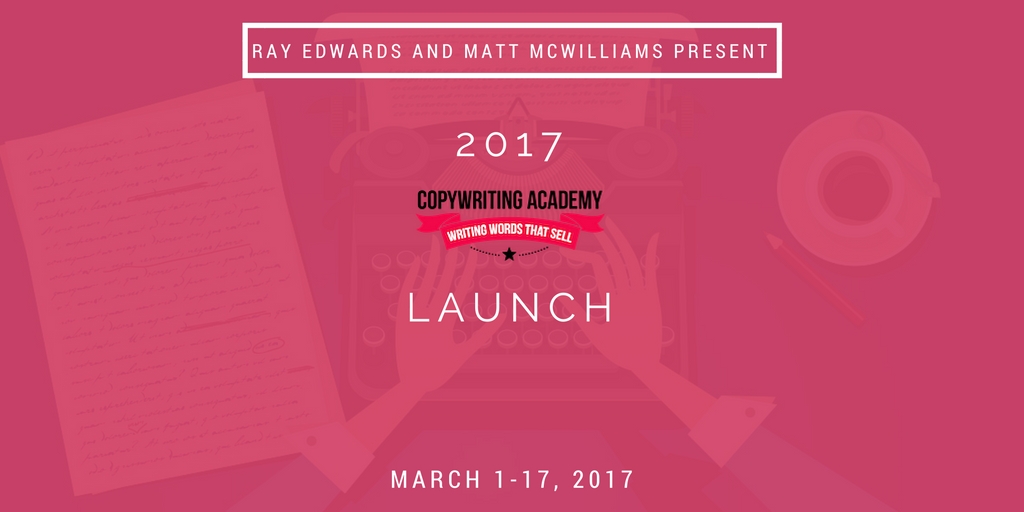 Here's what you need to know about this awesome launch and 5 reasons YOU should join.