What if I told you that most people don't even know what their true dreams are?
What if I told you that the things you say are your dreams aren't actually your true dreams? That they don't really wake you up in the morning, keep you up at night, or keep you going when life gets tough.
It's hard to believe, but it's true. Yes, you have dreams. You have goals. You have aspirations. But do you know the things deep down inside that drive you?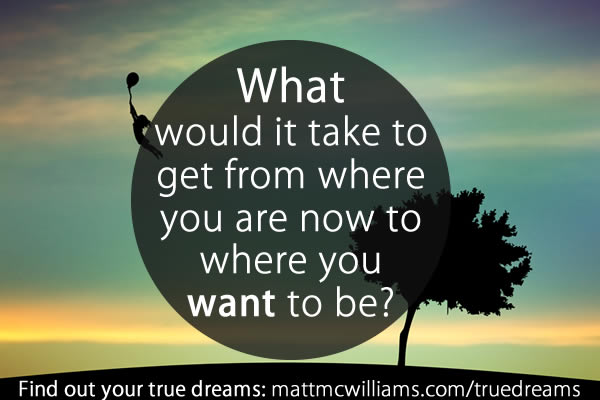 What would it take to get from where you are now to where you want to be? (Tweet That) | Share this Graphic on Pinterest | Share on Facebook
So what are your true dreams?