You need fear. To live a life that actually means something, to do what you were born to do, to find your calling and fulfillment in life, you need to embrace fear. My advice to anyone who feels like they are wandering through life: Stop running from fear and start running to it.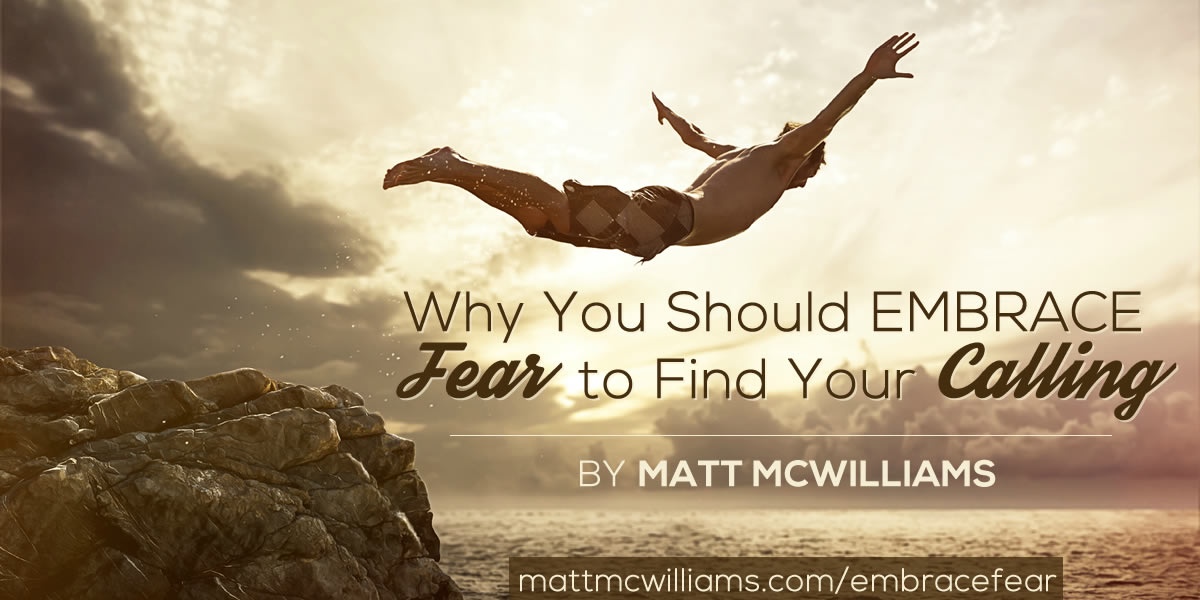 The Only Thing We Have to Fear
Fear is not something to be afraid of as Franklin D. Roosevelt suggested. It's the very thing crying out to you, telling you what you are meant to do.