Have you ever been told to "keep both eyes on the ball"? A friend of mine said that very thing a while back. His business is struggling and he is battling the constant fight to maintain balance between the future (vision) and the present (day-to-day responsibilities). He, and his business it seemed, was at the end of their ropes.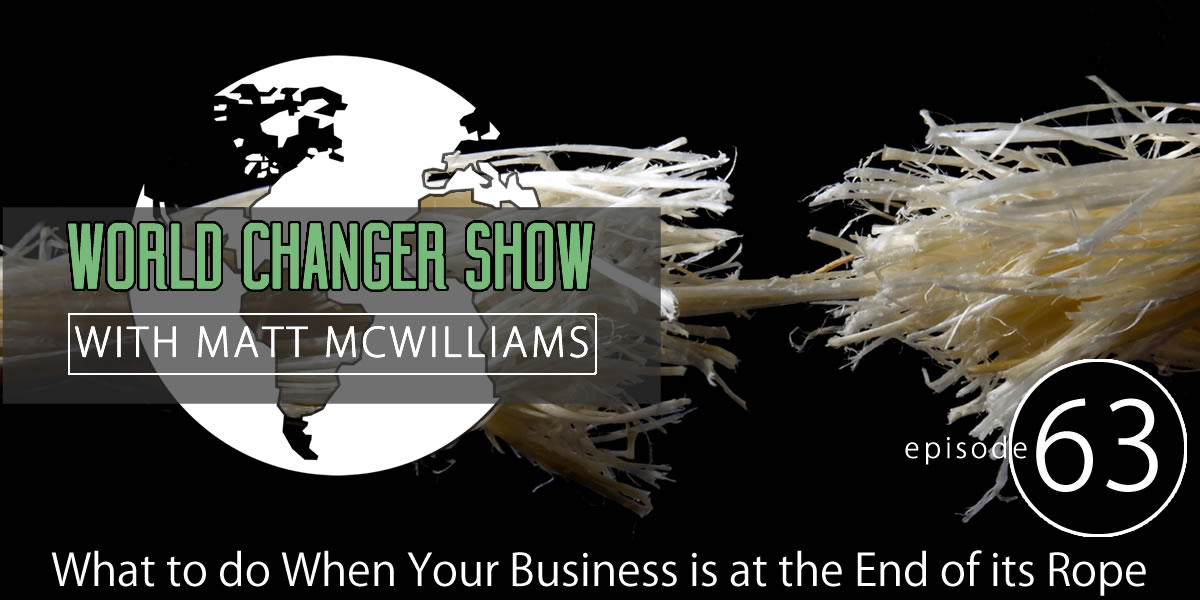 According the Small Business Administration, almost 90% of all businesses in America fail. My friend was about to become a statistic. In today's episode I share with you what I shared with him.
While it's geared towards the struggling entrepreneur, it applies to everyone, whether your business is struggling, wildly successful, or you have no business at all.