The world just lost a great person. Not really. This person was only a fictional character on the series Parks and Recreation, but the character Leslie Knope embodied what it meant to live with passion, lead with purpose, and leaving a legacy.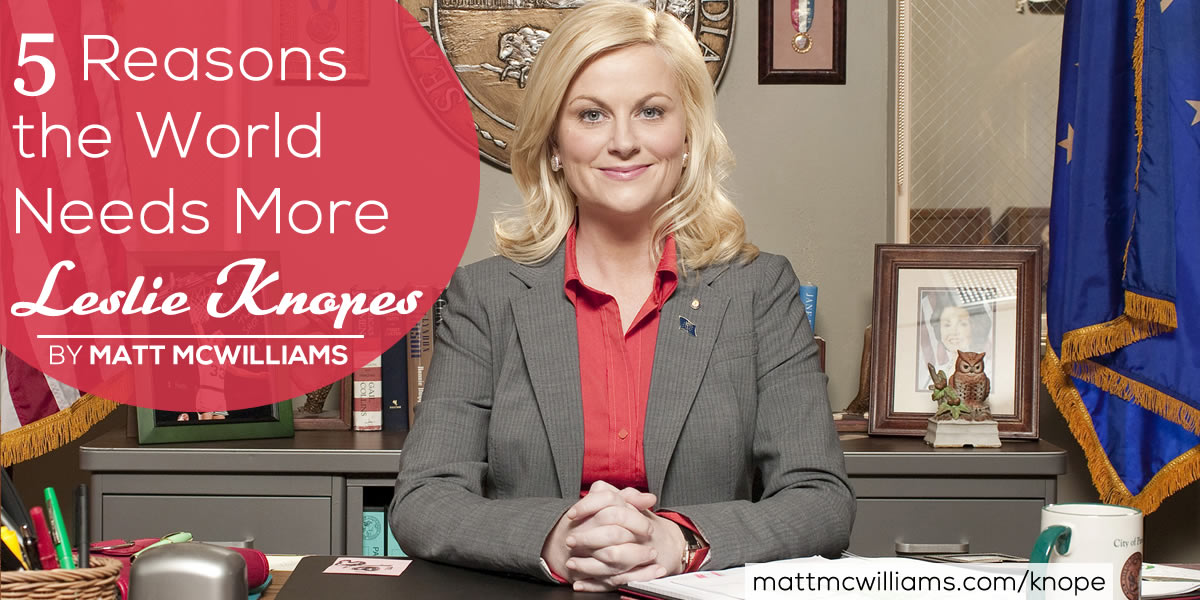 One of the few shows my wife and I watch is Parks and Recreation. If you aren't familiar with the show, it's based on a motley crew of small-town government workers in the fictional town of Pawnee, Indiana (which might just be the second best known town in the state).
One character stands out above them all: Leslie Knope. Not because of her words or any particular character trait, but because of her actions. Below are five reasons the world needs more Leslie Knopes.