April Fool's Day is almost here and you know what that means:
Time to plan some creative office pranks.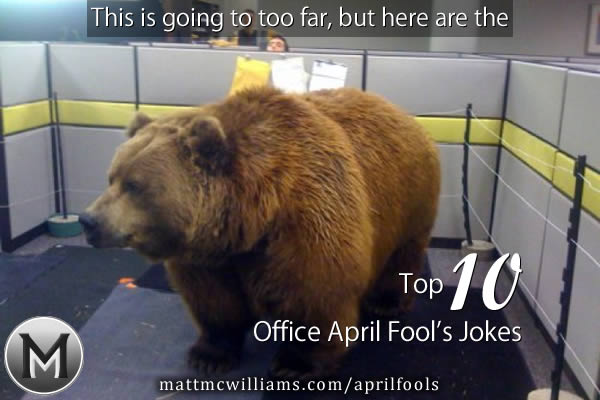 April Fool's is almost here! Time to plan some office pranks. (Tweet That) | Share this Graphic on Pinterest | Share on Facebook
Now, before you write this off as childish or meaningless, let me remind you of the four benefits to office pranks. I shared them before in my post, Top 10 Office Practical Jokes.
When you play practical jokes or pull off a successful April Fool's prank, you will develop four important skills:
1. Planning
April Fool's pranks require significant planning to pull off.
2. Teamwork
Personally, I've never pulled off a successful office prank on my own. These require teamwork and are often a great bonding experience for co-workers.