Great leaders demand three things from their teams.
1. Accountability
2. Pushback
3. That they work in your strengths
Leaders who fail to demand all three of those will never rise past mediocrity. Let's explore each one in-depth so that you, too, can become a great leader.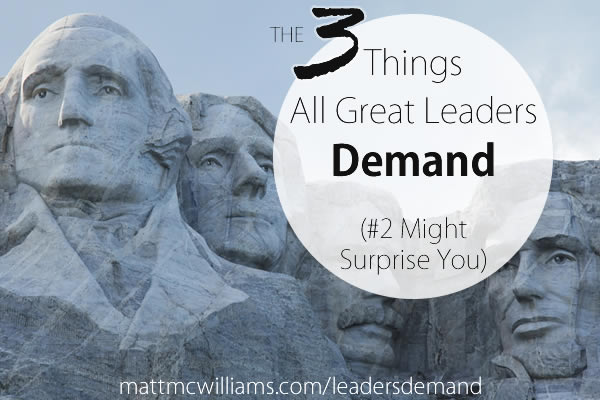 Great leaders demand accountability, pushback, & that their teams work in their strengths. (Tweet That) | Share this Graphic on Pinterest | Share on Facebook
I remember clearly when I realized I was in over my head. I was 27 years old, leading a team of nearly 15 people and I was failing miserably.