I've always known that success requires sacrifice. It requires me to give up one thing in exchange for something better.
But I always seemed to have the what part wrong. What must you give up to be successful? It might not be the things you think.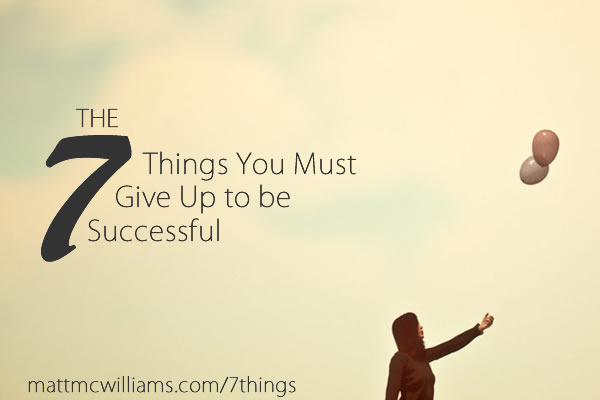 You don't have to give up your life to be successful. (Tweet That) | Share this Graphic on Pinterest | Share on Facebook
The internet is full of quotes about sacrifice and success.
I could fill up 100+ blog posts with nothing but quotes that tell you:
"True success requires sacrifice." – Rick Riordan
"You can have anything in life if you will sacrifice everything else for it." – J.M. Barrie, creator of Peter Pan
"He who would accomplish little need sacrifice little; he who would achieve much must sacrifice much. He who would attain highly must sacrifice greatly." – James Allen, in As a Man Thinketh