How to Stand Out in a Noisy, Crowded World
We live in a noisy world. It has never been easier to express your thoughts, opinions, or even what you ate for breakfast. The problem is, billions of other people are doing the same thing. So how do you stand out amid all the noise and chatter…well that's what my guest and I talk about in today's episode.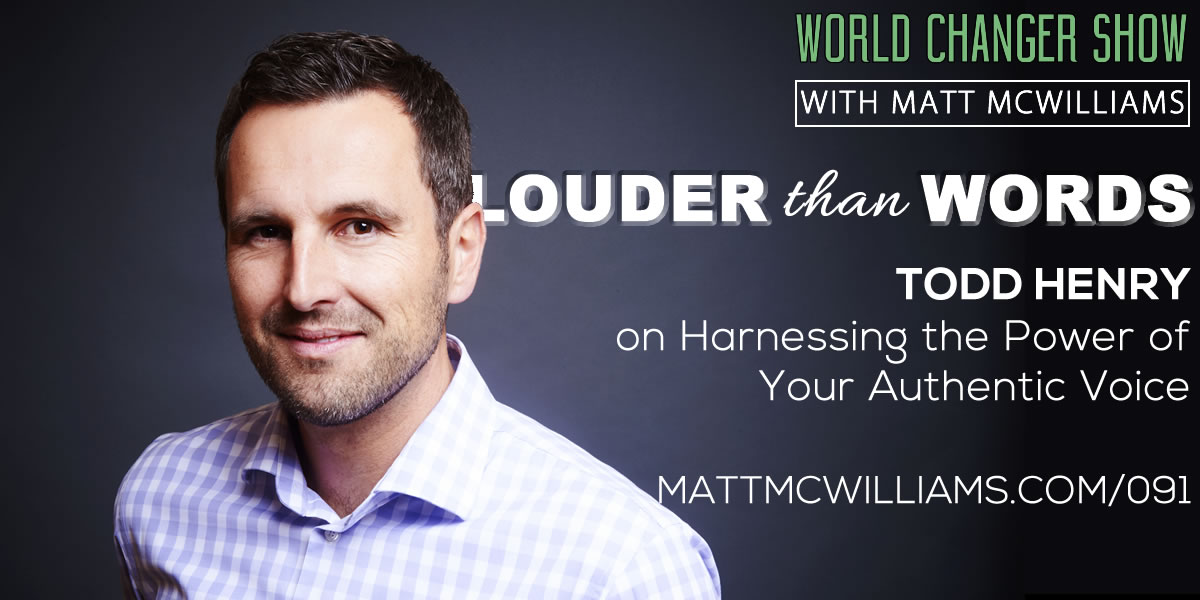 Today's Topics
In today's episode, our guest and I talk about:
What is your "authentic voice"?
Do you find or develop your voice?
The steps of developing your voice.
Todd's favorite person he's interviewed.