I wish there was a magical time investment calculator.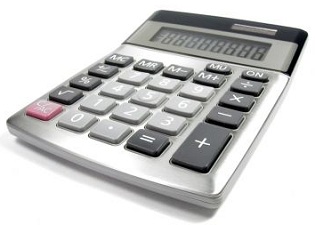 Many sites have an investment calculator for money. I like to use them from time to time to figure out my retirement age and how much European vacation I will get each year, whether I will be able to afford a beach house and a mountain house, or if the market goes bad, how long exactly I will have to greet at Wal-Mart. It's fun.
But we don't have one for investments of time unfortunately.
I sat down earlier this week at 5:30am to write a macro for a repetitive task that I do in Firefox. I spent over an hour writing this macro that will save me approximately three minutes each day. In other words, it will be about twenty-five days before I see a return on my investment of time. For two to three years after that, I will spend exactly zero hours a day doing this task, a nice savings of time when added up. NOTE: This isn't a post about browser tools, but I highly recommend iMacros for Firefox…it's free and easy to use. It easily saves me two hours every week…that's literally two weeks a year.
But at the time I was writing the macro and editing it and troubleshooting it, it did not seem like a good investment of time. I was frustrated and ready to give up. I was ready to spend three minutes every weekday for the foreseeable future in order to spare an hour or so now. I needed a magical time investment calculator.
I've found that I do this in all areas of life though, especially with investing time with people.




With money, it's easy for me to delay gratification. It is easy for me to forgo the $1000 purchase now for the $20,000 (that's a guess numbers freaks) I will have in twenty years. I really want to be able to retire in twenty years, so I keep a close eye on what it will take to do that. The numbers are tangible based on a one hundred year track record and fancy algorithms.
But time is different. It has no defined, track-record-proven, predictable results. And I hate that.
What is the calculation on what an hour with the guy at church will return? (For the purposes of this post, I am assuming no altruistic motives or anticipated heavenly rewards.) What is the return on time spent with family or time counseling someone at work? Much like me writing the macro (which at least had a measurable result), time spent with people can feel wasted. Rather than deepen a relationship that is difficult, we pull out of it. Rather than spend time thinking of ways to communicate better or research ways to help a person in need, we tune them out and move on with our lives, missing the rewards that will inherently come with helping others.
Maybe I am speaking only for myself, but it sure would be nice if we had that calculator for time with people. "Three hours with Jim will yield…oh look seven years from now, Jim will introduce me to Henry who will save me $20,000 on my taxes. Yep, this is worth it." In the meantime, I it's best to assume that an investment of time with another human being is worth it. It's worth it to him or her, probably to you, and it brings a big, sweeping smile to God's face.
How do you calculate time spent with others?