Farnoosh Brock is a career expert among other things and has an inspiring story. She is an immigrant from Iran (she taught me how to pronounce it correctly). We discuss her four steps to overcoming a victim mentality, how to have an abundance mindset, how to get spousal support for your dreams and goals, and so much more. Farnoosh has an inspiring immigrant story, is a successful entrepreneur, and is helping o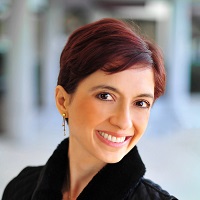 thers to live prolificly. She is definitely a world changer.
Listen to this episode: 
About Farnoosh Brock
Farnoosh Brock is a multi-passionate entrepreneur, a published author, a speaker and a business coach. She started her own media and publishing company, Prolific Living Inc., after a successful corporate career. She and her husband are full-time entrepreneurs and world travelers. She helps professionals in corporate how to crack the code to getting promoted and advancing in their jobs. She also works with aspiring entrepreneurs on how to leave employment to start their own businesses. She is an avid yoga practitioner and passionately promotes the health benefits of green juicing and smoothies in her health & fitness niche business.
Episode Links and Resources
Post: 42 Affirmations Every Successful Entrepreneur Believes
Farnoosh's site where you can get her 21 Steps to a Confident You program
Ask Me a Question
If you have a question, comment, thought or idea, you can leave a voicemail for me or contact me via email.
Subscribe to the Podcast
Share the Love
If you enjoyed the show, please rate it on iTunes and write a brief review. That would help tremendously in getting the word out and raising the visibility of the show so that we can inspire other World Changers just like you.