Have you ever heard (or asked) questions like these?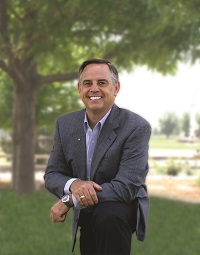 "Why do we have to go through all this change?"
"When is someone going to train me?"
"Who dropped the ball?"
If so, then John G. Miller's message on "Personal Accountability and the QBQI" is right for you.
Listen to this episode:
About John Miller
John is the founder of QBQ, Inc., an organizational development firm dedicated to making personal accountability a core value for organizations and individuals. Through his writings and speaking, he has brought his message to countless organizations including Bausch & Lomb, Wendy's, American Cancer Society, Wells Fargo, Verizon, WellPoint/Anthem, Boeing, Husqvama, ServPro, Wilson's Leather, Merck, and the U.S. Department of Defense. I know John first from hearing him on the Dave Ramsey Show, where my wife worked and his book, QBQ was required reading for all team members. From there, I became a huge fan and then learned we had some other interesting connections as well.
Episode Links and Resources
Get the audio version of John's book, QBQ for free
Ask Me a Question
If you have a question, comment, thought or idea, you can leave a voicemail for me or contact me via email.
Subscribe to the Podcast
Share the Love
If you enjoyed the show, please rate it on iTunes and write a brief review. That would help tremendously in getting the word out and raising the visibility of the show so that we can inspire other World Changers just like you.