If you're going to live out your purpose and change the world, you have to stop gossip.
Gossip can derail a mission, cripple an organization, and destroy lives faster than almost anything else can. It's poison…and it must be stopped.
But how? If you are overwhelmed at the prospect of stopping gossip, this post is for you. It's easier than you think, if you use the four methods I suggest below.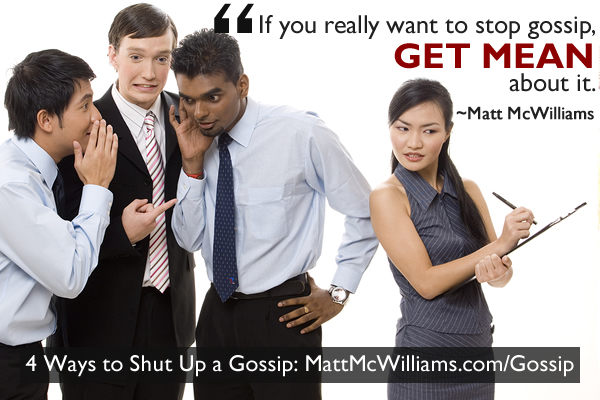 If you really want to stop gossip, you'll get mean about it. (Tweet That) | Share this Graphic on Pinterest | Share on Facebook
First, don't be a thief yourself.
If you listen to gossip, you are an accomplice to robbery.