Yes, a video from 1998 about a monkey sniffing his butt can teach you a lot about affiliate marketing. Today's episode will explain almost everything you need to know about affiliate marketing…from a butt-sniffing monkey.
Listen below:
Don't Miss An Episode – Subscribe Below
Previous Episodes of The Affiliate Guy
Learn more about Ryan Eliason's upcoming affiliate launch
Make sure to enter the drawing for $185 worth of our best material here.
Just subscribe, leave a rating and review and enter to win!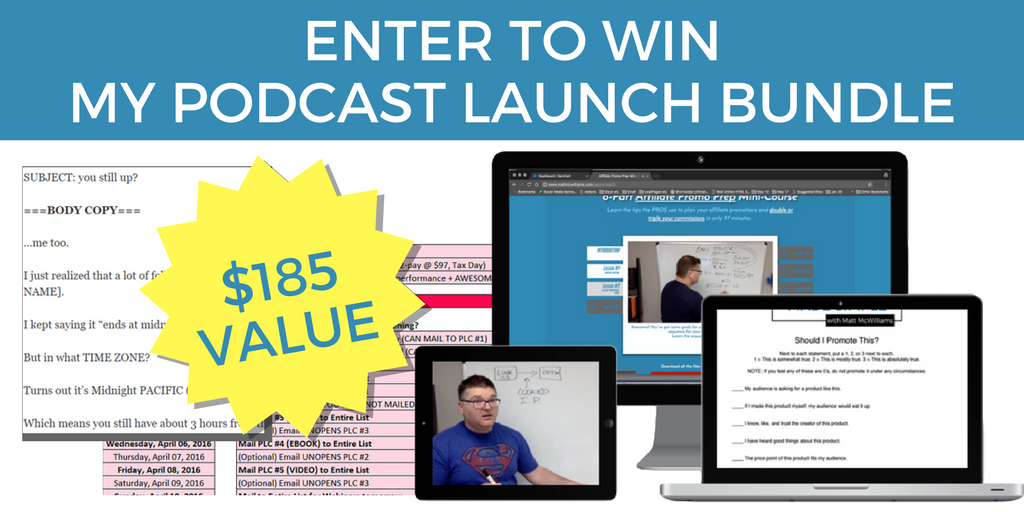 All our recommended affiliate programs
Previous Episodes of The Affiliate Guy
3 Ways to Find Awesome Affiliate Partners
Why You Need Your Own Affiliates
When Should I Email New Subscribers About Affiliate Offers?
How to Know if Your Launch Will be Successful
Questions?
Text me anytime at (260) 217-4619.
Or…check out some of my free reports to help you get on the right track: