If your audience is made up of a mix of established SMEs looking for the next growth phase and high-growth businesses coming out of the startup phase, this opportunity is for you.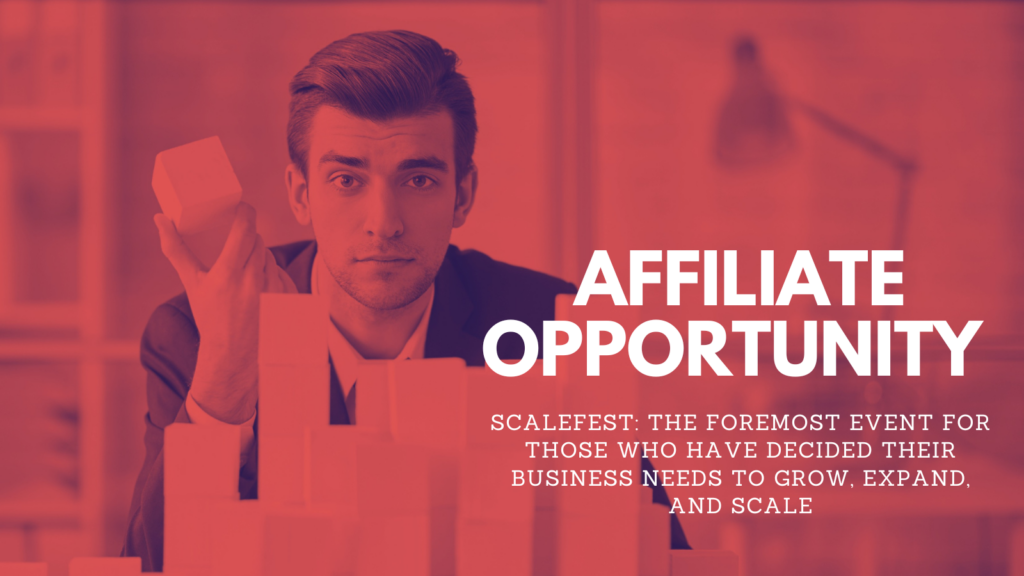 Scalefest is a unique event that brings together an audience of high-growth businesses looking to scale rapidly.
Whether that means bringing more products to market, scaling revenue, working on the brand, hiring a great team, or going global…Scalefest is a must-attend expo attended by a curated range of investors, VC fund managers, advisors, professionals, and experts that help drive growth.
The speakers, sessions, and workshops are all designed to deliver one outcome…helping businesses scale quickly.
I'm excited about this opportunity because:
1. Scalefest Founder & CEO, Mike Boorn Plener is a proven business growth specialist. A successful business builder with a 20-year track record in offline and online businesses, consulting, and start-ups, Mike studied at the Technical University of Denmark and Copenhagen Business School. Initially, Mike worked in an aggressively expanding corporate environment where he learned to successfully integrate a string of mergers, harnessing rapid growth. Since then he has built 2 consulting companies, launched online and offline, built large campaigns, successful teams, and built a business from zero dollars to millions in sales.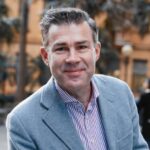 2. Scalefest came about as a solution to a very real problem. Events for ScaleUps are almost impossible to find. Being an event-aficionado himself, Mike wanted to address his biggest pet–peeve…Seeing people go to events, have a good time, hear great speakers and…change nothing!  People come to so many events, have a good time, and hear great speakers. Then change … nothing! Scalefest is really different. Yes, there is Inspiration, Aspiration and Transformation. But there is also implementation. Mike and his team make sure you have the people, the tools and the resources around you so it doesn't just become a nice event but a pivotal point in the growth and development of your vision.
About Scalefest
Expected to attract 50,000 attendees, Scalefest is a hybrid global business event with live audiences and streaming from Sydney, Singapore, London, and NYC.
This unique event features two core elements…
Learning…This comprises several parallel streams, each one focusing on a theme (like MedTech) or a business area (like brand and marketing). It's a mix of keynotes, inspirational talks and energizing intermezzos that set the stage for a fast–paced program.
Implementation…This element is focused around workshops, workshops and more workshops. Sadly, many people come to conferences and events, hear great speakers, get inspired, and then go back to their businesses.  Nothing new happens. The workshop element changes that outcome. Attendees are encouraged to jump on their laptop and work on their business in the specific areas they identified in Part 1 that needs strengthening.
For the duration of the Expo—the "expo floor" will be bustling with activity with a focus on starting engaging conversations…NOT on mindless collecting of business cards in fish bowls.
In addition, the expo floor will play host to a series of workshops and talks providing a highly integrated event experience with a mix of fun, social and networking opportunities…both pre- and post-event, online and in-person.
There will be a variety of access levels to the conference that include the keynotes, panels and firesides, the workshops & masterclasses and 1:1 coaching sessions.
Target Audience:
Startups
ScaleUps
Founders
Directors
Business Owners
Pricing:
The STARTUP Pass $195.00
The SCALEUP Pass $395.00
The PRO Pass $795.00
The VIP Pass $1,595.00
CLICK HERE to learn what's included in each Pass.
Commissions:
30% depending on the number of Scalefest free & paid registrations