If you have an audience who wants to gain confidence, get clarity, and have an action plan for decorating and entertaining all from the comfort of their own home, then this affiliate promo is for you.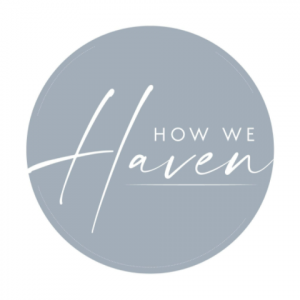 Our clients Wendy & Lyndsay have created The Haven Design Academy Bootcamp to help women and moms create a home that reflects who they are and how their families live. They help women create cozy and functional spaces where they can feel proud to entertain.
No need to hire a designer because they know that the art of Interior Design can be learned. They know because they were in your audience's shoes!
I'm very excited about this affiliate opportunity because: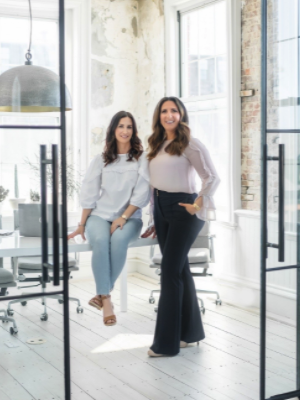 1 – Wendy & Lyndsay are great! They are a sister-in-law duo with a passion for interior design and the founders of How We Haven and The Haven Design Academy Bootcamp.
They are busy moms who live in New England with their families and dogs. Living in the northeast has allowed them to work on a diverse portfolio of homes and commercial projects. They are self-taught designers with 8 years of experience who have a strong desire to serve more women. They decided to transition their interior design one-on-one decorating business into The Haven Design Academy Bootcamp.
2 – I love how they SERVE their audience. They offer every woman the same opportunity to have a beautiful home regardless of her economic status, time, and energy.  Their Academy is affordable, supportive, and it teaches a lifetime skill.
Target Audience
They serve the "everyday woman" DIY gal who loves design, and the beginner decorator.
Their ideal woman desires an upgrade, she wants to save time, and money but is not interested in hiring a designer. She is unsure where to begin in the decorating process and their bootcamp will give her a system and vision to be successful and feel proud.
Your Audience Doesn't Need...
A college degree
A lot of money
An interior design background
Your Audience Will Need… 
A willingness to learn
A desire to make improvements
Spare time in the comfort of your own home
What's Included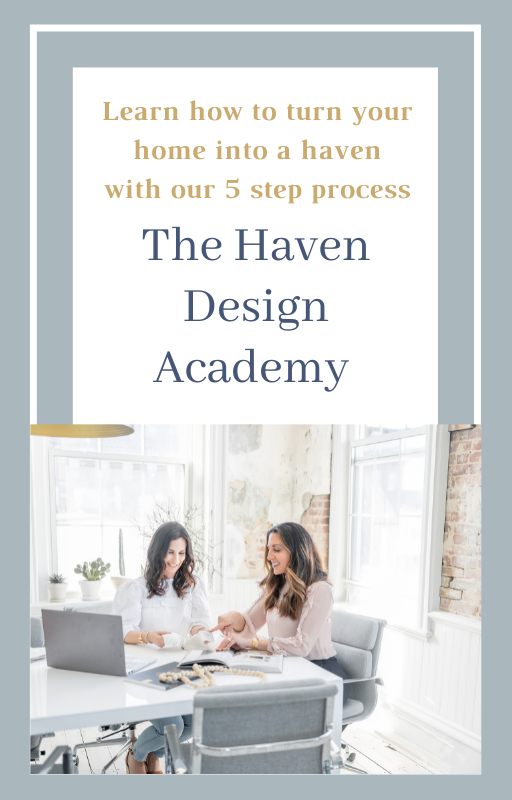 The Haven Design Academy Bootcamp:
A 6-week self-paced digital course that you can access from anywhere, anytime.
5 Modules are delivered weekly. Each module is then broken down into small lessons making it easy to execute along the way.
 20+ video recordings of Wendy and Lyndsay in their homes using design examples.
Tips and Tricks including shopping with purpose, how to create a budget, mastering Pinterest, and implementing your design style.
20+ bonuses, PDF's and checklists such as….
All things pillows! Sizing, patterns, placement, and where to shop.
Paint tips, including all our favorite colors.
Drape tips and tricks
Design style guides
How to make a mood board
LIFETIME access with this one-time purchase./li>
Exclusive online community, weekly Q&A Zoom calls, 2 designers at your fingertips for the duration of the course.(only in Bootcamp Not Evergreen)
Before & After Their Bootcamp

Launch Dates
Tuesday, September 7, 2021 – Start Promoting
Tuesday, September 14, 2021 – Door open! Start of the official launch.
Friday, September 24, 2021 – Cart Closes
Monday, September 27, 2021 – The Haven Design Academy Bootcamp start date.
Pricing
The Haven Design Academy Bootcamp – $497.00
The Haven Design Academy Course – $247
Commissions
The Haven Design Academy Bootcamp – They offer a $200.00 commission on each enrollment – little over 40%. You also receive a LIFETIME cookie.
The Haven Design Academy (Evergreen course) – They offer a $100.00 commission on each purchase. You also receive a LIFETIME cookie.
Testimonials