You've heard me say it before and trust me today won't be the last time I say this. The most effective way to change the world, the most effective way to grow your business, the most effective way to raise awareness for a cause, really the most effective way to accomplish just about anything is to build and nurture a powerful network.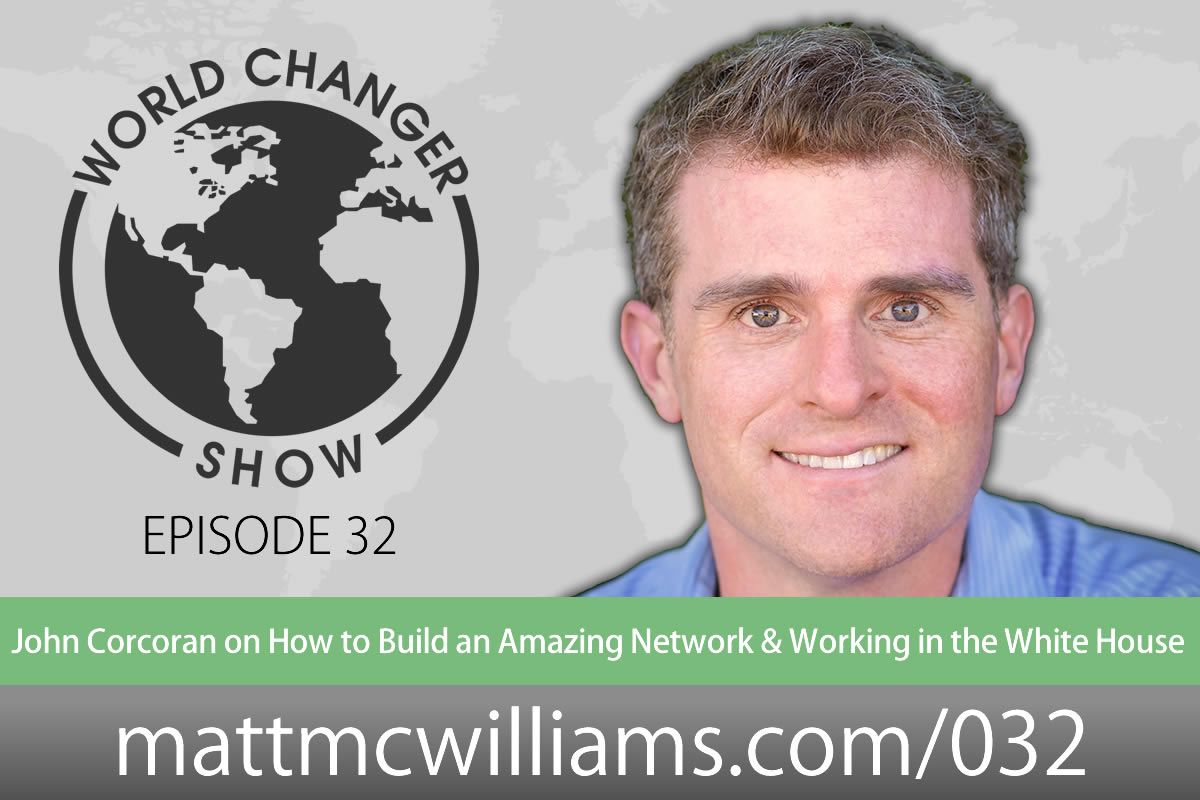 That's what today's guest is all about. He not only teaches this stuff, but he uses it in amazing ways, so let's get right into today's interview and you can learn from a networking expert.
About John Corcoran
John started his career as a Writer in the Clinton White House, and today is an attorney and Chief Revolutionary behind SmartBusinessRevolution.com, where he shows entrepreneurs and small business owners how to turn relationships into more clients and increased revenues.