Finding Balance in a High Demand Life
Odds are you have experienced burnout in your life. You know, those times when you wake up tired, you go to bed worn out and the rest of your waking hours are filled with anxiety, irritability and a feeling of hopelessness? Today we share Part 2 of our discussion on How to Overcome Burnout and start enjoying your life again…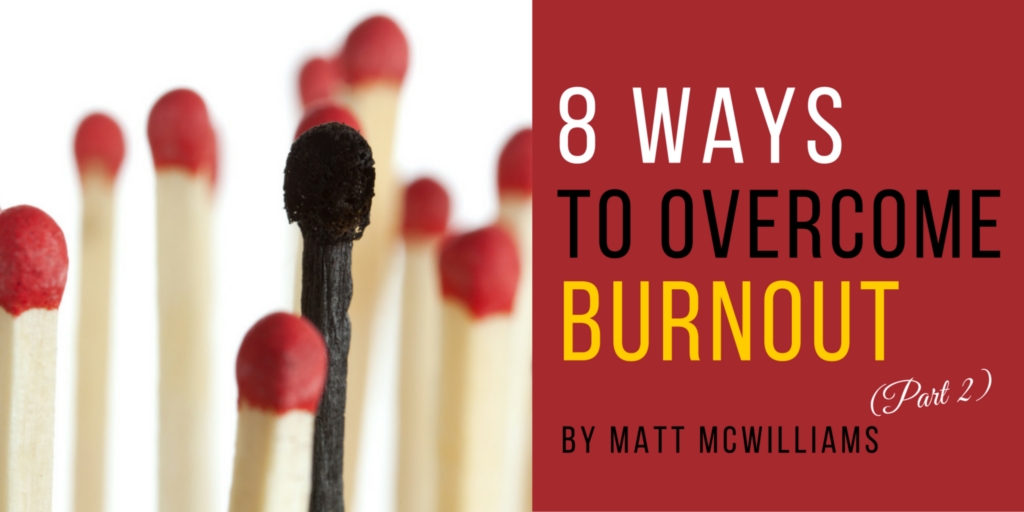 Today's episode is Part 2 of a 2-part series on How to Overcome Burnout and Enjoy Your Life Again. You can listen to Part 1 here. Today we are going to talk about the ways 5-8 to avoid burnout.
This topic is one that many people will relate to. It's a strange, and somewhat terrifying experience when you realize the things that used to bring you so much joy are now literally sucking the life out of you.

This episode came out of a conversation that I had about a year ago with my co-host, Mark, when he was still working a full-time job and trying to build a business on the side. He was the definition of "burning the candle at both ends" and he was approaching burnout. The suggestions we talk about in this episode (and Part 1 last week) are the ways I gave Mark to overcome his feelings of burnout and enjoy his life again.
Today's Topics
In today's episode, we talk about ways 5-8 for overcoming burnout:
Family Date Night
Get out with just your spouse
Take an afternoon off
Talk about it with a friend
And here is the full list of 8 Ways to Overcome Burnout:
Plan a week off
Keep time off simple
Eliminate something from your schedule
Create a daily family ritual
Family Date Night
Get out with just your spouse
Take an afternoon off
Talk about it with a friend