You Can Increase Productivity by 31% with Recognition and Praise
Leaders who are positive and encouraging have more productive teams. That is a fact. "You catch more flies with honey than vinegar." Maybe your mom said that too. I never really believed it until I became a leader, beginning with my first team at work more than ten years ago and continuing with my family today.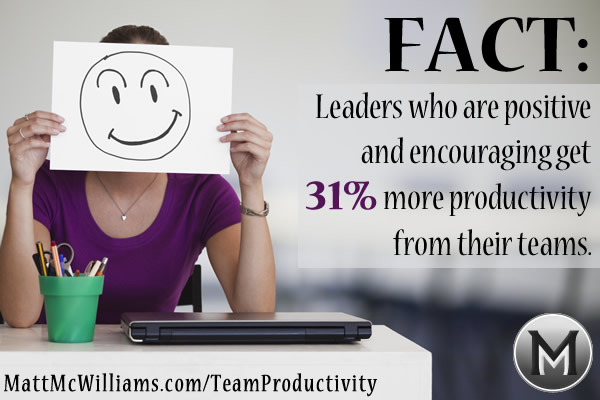 When I first became a leader in 2002, I was (trust me, this isn't an exaggeration) ruthless, negative, and discouraging. I caught every mistake, pointed them out to team members in front of others, fired people on the spot, and rarely, if ever, encouraged my team members. In other words, I sucked as a leader.