5 Keys to Creating Serious Passive Income
There is a single page on your that, if used properly, can be amazingly profitable. And the best part is that a little effort goes a long way. That page is your resources page and today I'll show you how to create a killer one…and the awesome results I've had from mine.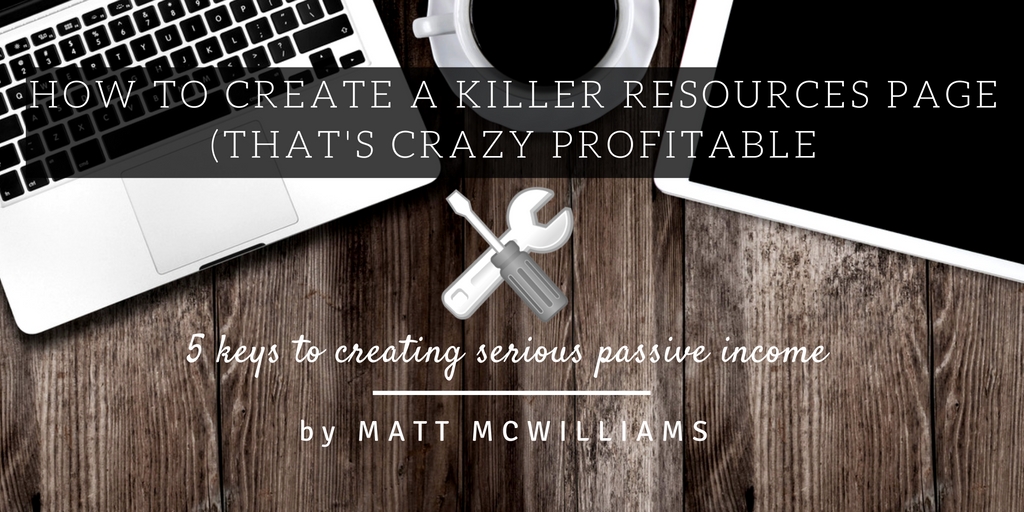 As someone who has spent more than a decade running affiliate programs and promoting affiliate offers, I get asked almost daily about the tools I use.