You still probably suck at email. Even if you read yesterday's post.
Here are four more tips to help you stop sucking at email. If you follow these four tips and yesterday's tips, your email will improve drastically, your stress levels will lower, and your relationships will be much better.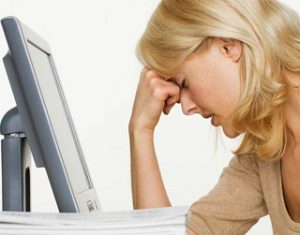 When you're done reading, share your tips below in the comments. Together, we can lead our colleagues, bosses, friends and family to stop the email madness.
Here are four more tips to help you not suck at email:
Don't Copy Others So Often. Stop copying everyone and their grandmother. I think the single worst feature built-in to Gmail is the "Do you want to also add ___?" link every time I enter someone's email. I love Gmail, but this feature is probably responsible for 5% of unnecessary copying in the world right now. Here are my rules for copying others on email:
Don't ever copy over someone's head. Seriously, this is the ultimate way to look like a little brother or sister running to mommy or daddy. If you criticize someone over email or to "remind" them they forgot a meeting or whatever and copy their boss just to "let them know," you suck. You know why you are doing it, you little tattle tale punk. (Can you tell, this is a hot button issue for me…and did I mention that I may or may not have done this about 1000 times…Hi I'm Matt and I used to suck at email and be a little tattle tale punk).
If you have to think "oh wait, I almost forgot to add so-and-so," odds are you should leave them off.
If you are CC'ing someone as an "FYI," send them a separate email about it. Don't make them try to figure out the intent or clutter their inbox with emails not even addressed to them. Just send them a quick heads up that you are about to enter them into a thread they know nothing about. Highlight a few important points from the other emails and ask them if they would prefer to be included or not included. You can also do this with a quick phone call.
99% of them time, it is not a good idea to CC someone on an email thread that is already going, especially without explaining in advance. It's a time waster. Stop it.
Regarding the last two, if you must add someone, do the following:
Tell the other person (or people) that you have added someone. "I have added Jim to this email as he is the best person to help."
Tell the person what is going on. "Jim, here are the highlights of what Fred has been asking about." Then copy/paste (yes this means YOU will do the work, not Jim) the relevant information from the thread. Don't make the newly copied person have to read through all of your replies below.
Pull them off the thread as soon as it makes sense.
No bad news over email. Like SORTA (Stamp Out Reply to All) yesterday, I stole this one from Tim Sanders. Tim says email is only for saying "yes," "maybe," or sharing harmless information. He is right. No more bad reports or terrible news or angry rants via email. I don't care if you are conflict adverse or don't do well in meetings. Grow up. You are an adult. If you can't share something bad or offer negative feedback face-to-face or over a video call, don't do it at all.
Use EOM and DNR. If it's a short email or does not need a reply, tell me in the subject. Use EOM to signify "End of Message" meaning the entire message is in the subject. DNR means "Do Not Reply." This means I do not want or expect a reply, in fact I am begging you NOT to reply. No need to say "thanks" or anything like that.
Here are some examples:
Email One (without EOM)
Subject: Tonight's Dinner
Message: All,
Tonight's dinner is cancelled. More details soon.
Email Two (with EOM)
Subject: Tonight's dinner is cancelled. More details soon. EOM
Email Using DNR
Subject: DNR – March Final Google Numbers
Message: Here are March's final numbers for our Google ads.
This saves you from feeling the need to reply.
I introduced both of these concepts to my team at one company and everyone was immediately on board with it. These two changes cut email volume significantly.
NOTE: These are the only two that you must inform others about. Otherwise, no one will understand what those acronyms mean.
Use Clear and Explanatory Subject Lines. Do you have important news? Then, by all means, say so in your subject line. Hiding a vital correspondence behind a "Subject Line: Hey" is not doing anyone any favors — except for your competition.
Bad Subject Lines I've Recently Seen (and perhaps used…oops):
"Wow"
"Computers"
"Meeting"
"Question"
Good Subject Lines I've Seen Recently:
"Updates to Today's Meeting Agenda"
"Consulting Fees With NDA"
"Great Article on Phone System Options"
I will open those and know what to expect when I do. It helps me prioritize your email. Good subjects naturally go toward the top. Bad ones go to the "read it when I get a chance" pile.
So there you have it. Eight tips in total to improve your email that you can start using today. You may choose to start doing them on your own or to include others. Either way, you are well on your way to a more streamlined inbox and a more productive, less stressful life.
What have you done to improve your experience with email? Share your tips below.