It's that time of year again…when everyone is thinking about the year ahead. What's 2015 looking like for you? Do you have a clear vision for what you want to achieve and do this year?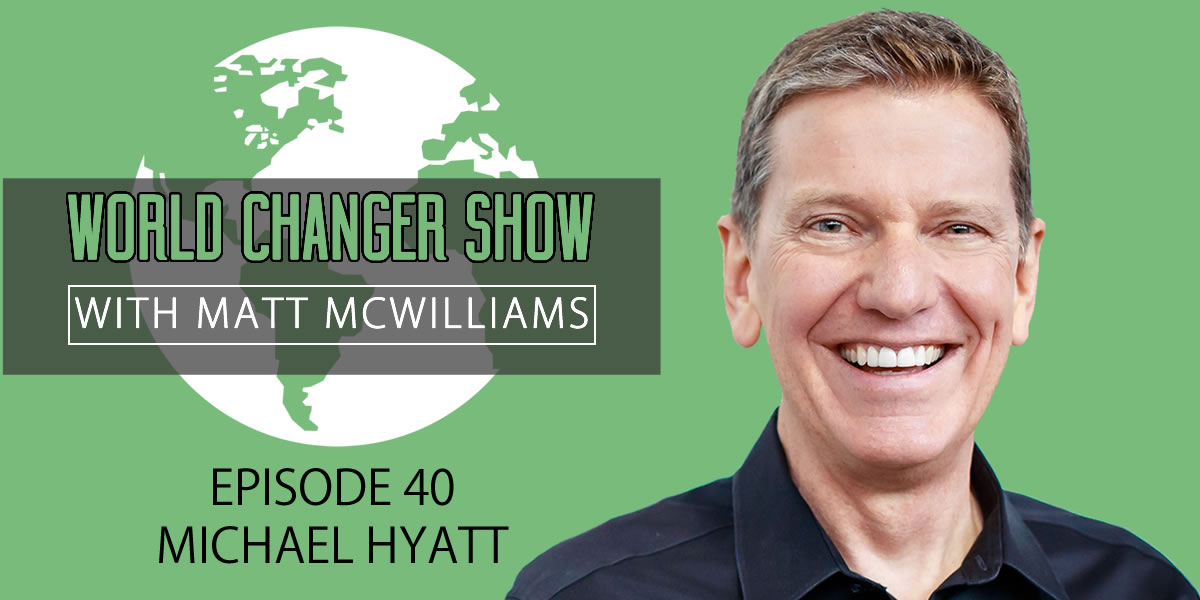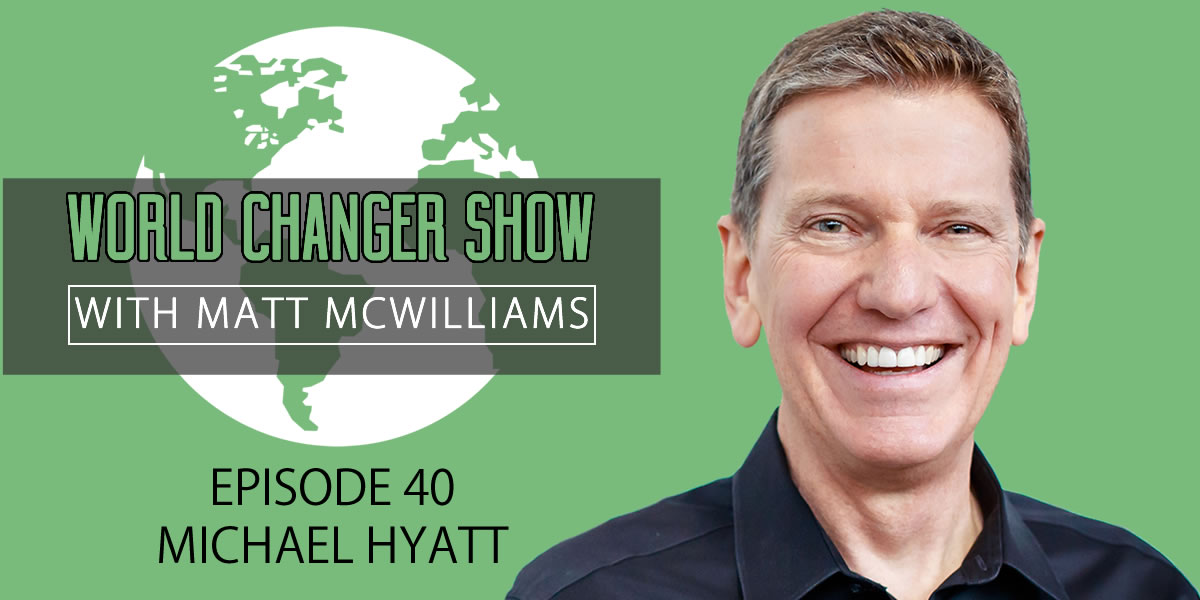 Today's guest can help you get clear on your objectives for this year. He's someone I consider to be a mentor and he's the man who originally inspired my blog and ultimately my podcast.
Today, Michael Hyatt and I talk about the power and importance of setting goals and how to make 2015 your best year ever.
Some of the questions we cover are:
Let's be honest…goal setting sounds boring. What's so important about goal setting?
What's the difference between goals and New Year's Resolutions?
If goals are so important, why don't some people, maybe most people, set goals?
What are some goals of yours that you hit in 2014?
What do you do when you miss your goals?
Why is dealing with the past first so important?
What do you say to someone who hasn't dreamed in what seems like forever?
Who should we share our goals with?
How do you use goals as a filter for what you should be doing throughout the year?
From Mark Alan Williams: How does your faith impact how you go about setting goals and what kind of goals that you set?
What makes 5 Days to Your Best Year Ever stand out from the crowd of products that teach goals?
About Michael
Michael Hyatt is a leadership and personal development expert with a lifelong track record of achieving big goals and inspiring others to do the same.
He is the author of eight books, including Platform: Get Noticed in a Noisy World, a New York Times, Wall Street Journal, and USA Today bestseller. And, he was recently named one of Forbes magazine's Top 50 Social Media Influencers of 2013. Michael is also the former CEO of Thomas Nelson Publishers, the seventh largest trade book publishing company in the U.S.
Michael is a top-rated blogger on leadership, personal development, productivity and platform-building at MichaelHyatt.com, where he has 500,000 monthly readers, over 235,000 Twitter followers, and nearly 50,000 Facebook fans.
Michael has been married to his wife, Gail for thirty-six years. Together, they have five daughters, five grandsons, and three granddaughters. They make their home outside of Nashville, TN.
Listen to this episode: 
Enter to Win Michael's Course
To enter to win Michael's course and my exclusive bonuses (total value of $795), click here. You'll instantly be entered to win. The contest ends January 7 at midnight PT.
Earn additional entries by:
1. Leaving a comment below sharing your biggest takeaway from the interview or what would make 2015 your best year ever (1 additional entry).
2. Sharing on Facebook and Twitter (1 additional entry per share).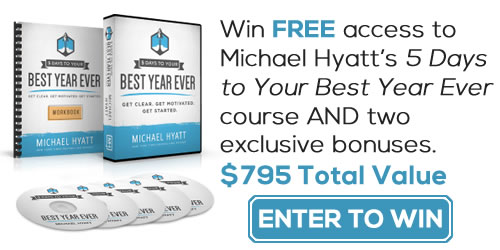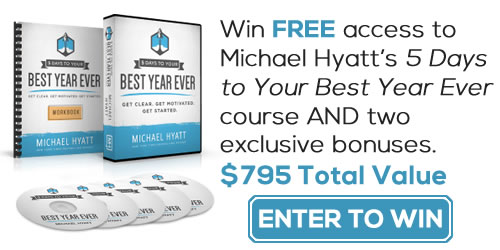 Episode Links and Resources
Michael's book: Platform: Get Noticed in a Noisy World
My Review of Michael Hyatt's 5 Days to Your Best Year Ever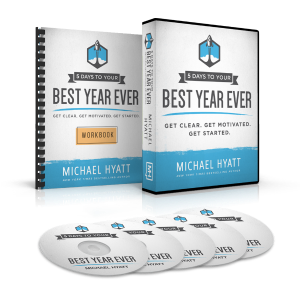 10X Talk Podcast with Dan Kennedy and Joe Polish
Derek Sivers TED Talk on Goals
Quote
Everything is at stake by not seeking transformation now.
Ask Me a Question
If you have a question, comment, thought or idea, you can leave a voicemail for me or contact me via email.
Subscribe to the Podcast
Share the Love
If you enjoyed the show, please rate it on iTunes and write a brief review. That would help tremendously in getting the word out and raising the visibility of the show so that we can inspire other World Changers just like you.
Next Episode
Join me next week for Episode 41 with Niels Kaastrup-Larsen.
Action Item
Action item: Enter to win Michael's course
Question
What was your biggest takeaway from this interview? What would make 2015 your best year ever?
More Free Videos from Michael: