The online learning industry is expected to exceed $300 Billion by 2025. That's why we are excited to share with you an opportunity to promote Teachable, an industry leader in course creation software. If your audience is interested in using online learning (i.e. digital courses, information products, experience products, and the like) as a part of their business, you are definitely going to want to join the Teachable affiliate program!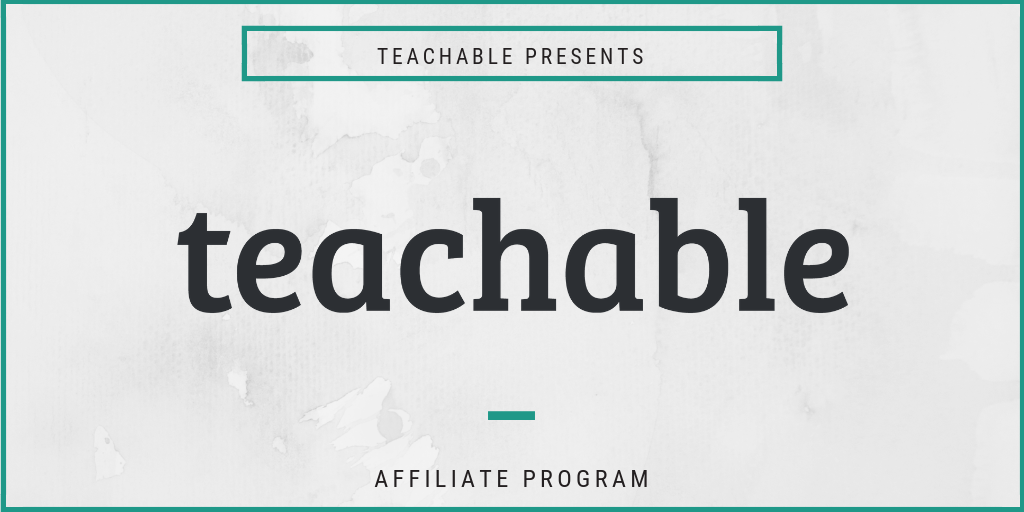 Three Reasons I'm Excited About Teachable's Program
1. Teachable is an industry leader
Since starting, Teachable has had 10 million students enroll in over 125,000 courses. Sales generated by the instructors grew from $5m in 2015 to $90m in 2017 (yes, you read that right). As an industry leader, you can be sure your audience will be getting the best product available for online course creation software! 
2. Online learning is a growing industry
As I said above, the online learning industry is expected to exceed $300 Billion by 2025. As technology advances, learning online will become more and more universal, and Teachable will be there to support that growth.
3. Teachable understands online marketing
One of the things I really like about Teachable is their goal is to help the instructor – the person creating and marketing their online course. That means they make it as easy as possible to create an online course and make it ready to offer to the public. And making things easier means more sales of your courses!
About Teachable – The Software
The following information is provided by Teachable. It is accurate as of the time of this posting, Friday, October 12, 2018. We will make our best efforts to update it as we receive updated information from Teachable, however, you should check with Teachable to verify any of the following information. The legal authorities that be require us to write things like in corporate-sounding language, when really what we are saying is, "If there are typos or errors, they are not our fault."
Teachable provides a platform for entrepreneurs to build successful online teaching careers. With their easy-to-use course creation platform, Teachable empowers passionate people all over the world to share their skills, knowledge, and expertise online – and make a living doing so!
With their user-friendly tools, entrepreneurs can build beautifully branded course websites, manage content and student data, and even accept online payments – developing a successful online business without all the red tape.
Target Audience
Teachable works for anyone that has specialized knowledge that can be monetized. Teachable course creators range from authors and language specialists, to drone pilots and blacksmiths.
Anyone with a following can utilize teachable to get what they teach into the hands of their ideal students and customers – their motto is "Everything is Teachable!"
What's Included in Teachable?
I don't have room to list all of Teachable's amazing features here…but here's a few highlights:
Learning tools like in-course quizzes, forums and course completion certificates
Customizable sales pages
Affiliate program capabilities
Advanced pricing options
And much more. See all Teachables features by clicking here.
Teachable customers also get access to Teachable U, which in an online training program to help your audience create and market their online course. It also includes monthly live-streamed workshops with experts in various industries.
Those who choose the PRO plan also receive 8 weeks of group coaching calls.
About Teachable – The Company
Teachable is a software service company founded by Ankur Nagpal with the goal of helping content creators have the ability to easily create an entire business around their online content.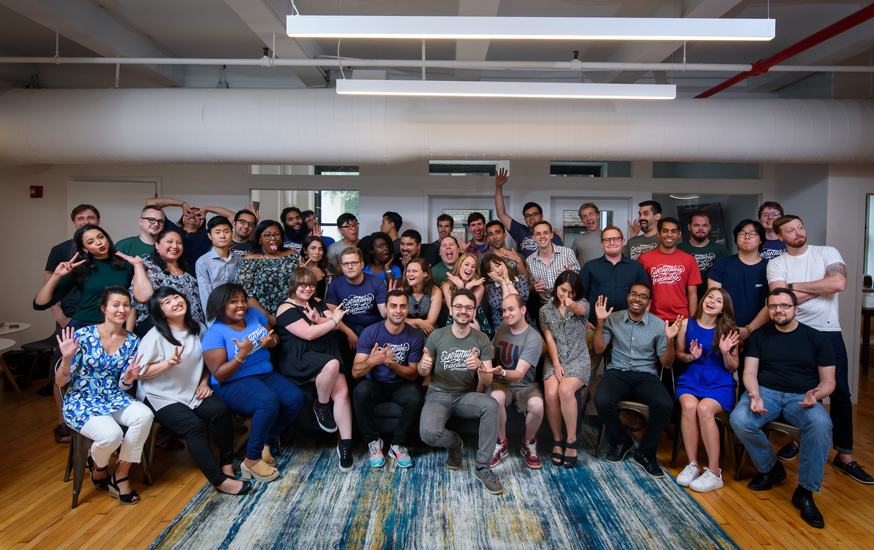 Their awesome team (above) has allowed Teachable to serve over 10 million students who have gone through over 125,000 courses. There are 12,000 paid users and Teachable generates around $90 Billion in sales each year (and growing).
I say all of this so you know that they aren't going anywhere!
Pricing
Teachable has three pricing options:
Basic: $39/month
Pro: $99/month
Team: $499/month

RECOMMENDED PROGRAMS: Click Here to see all of our recommended affiliate programs. 
Commissions
Affiliates earn a 30% lifetime commission on a 90-day cookie.
The average commission per sale, per month is $20.70. Teachable's average customer stays with them for 8 months, so you can expect an average of $165.60 per sale.
Important Dates
Teachable is available as an evergreen product, so you can pick your OWN dates to promote.
Teachable also regularly hosts a free virtual summit. Once you sign up as an affiliate you will be kept up to date with all their upcoming promotions.
Learn more about best practices for evergreen promotions here. 
What Others Are Saying About Teachable
"I know how tough it can be to decide what platform your business is going to be run on. We couldn't be happier with our decision to use Teachable."

– Mariah Coz

"I made $169,000 from the launch of my first two online courses. Teachable made it incredibly easy to create high-quality products from scratch."

– Pat Flynn

"I went from creating small, inexpensive courses to large courses that resulted in 5-figure income months. This is the perfect solution for service-based entrepreneurs who want to scale their business."

– Julie Stoian