What were you doing when you were nine years old? Personally, at the age of nine I was busy learning this new entertainment system called Nintendo and starting my own spy agency. Today's guest, however, was starting a worldwide movement.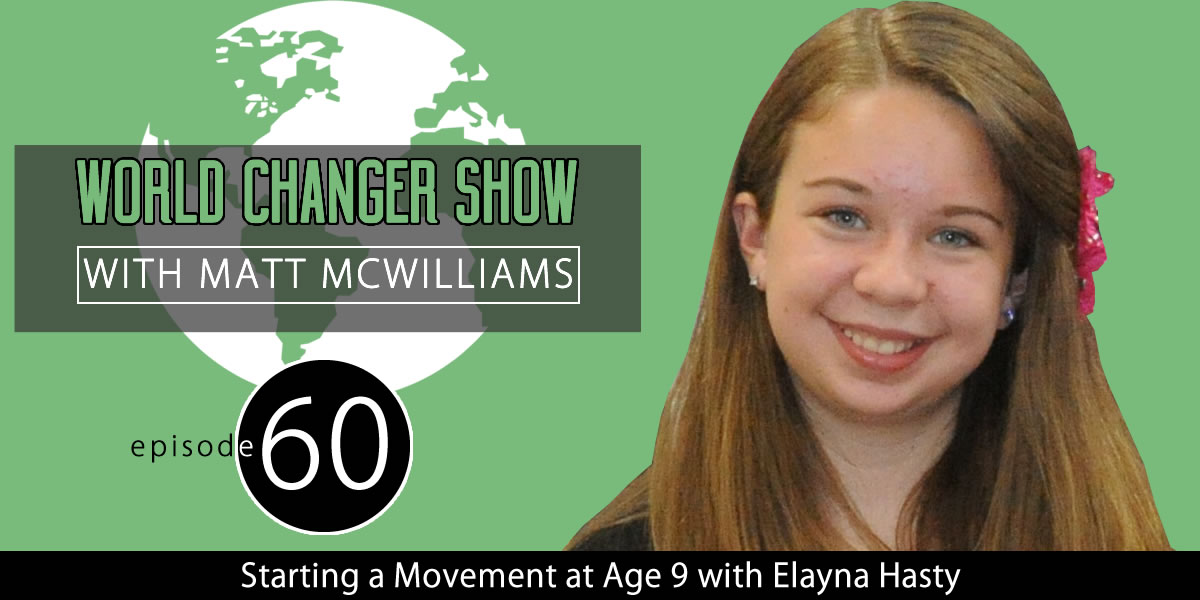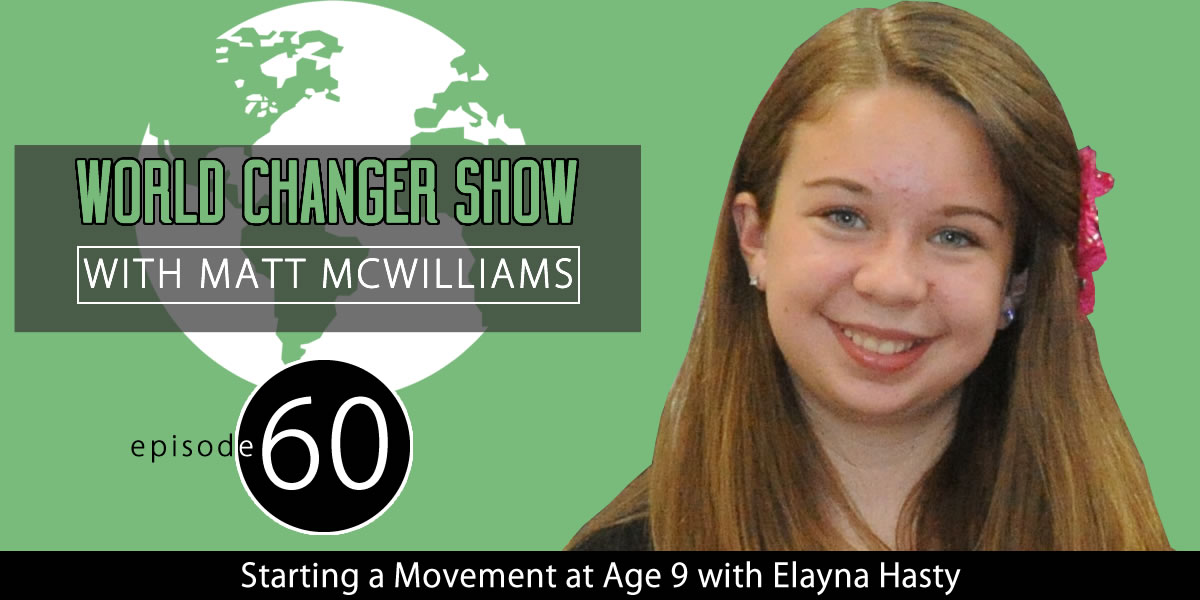 Four years later, she is thirteen years old and leaving her mark on the world. Elayna Hasty has such a remarkable story already. Here's a little bit about her and her movement. Listen below for more of her story and how she started this movement at such a young age.
About Elayna
Elayna is recognized as an anti-bullying advocate and openly shares her experiences through public speaking as part of her Girls Against Bullying Girls Workshops. G.A.B. Girls is a not for profit organization that promotes leadership, self-esteem, community involvement and communication skills to children of all ages. The goal between the girls is to unite against bullying. At the age of nine, Elayna decided that she wanted to make a difference. Elayna was bullied going into her new school. She also witnessed a fifth grade boy taking away a lunch bag and teasing a kindergartener. Elayna knew it was not right. Elayna even had a friend who resulted in being homeschooled due to bullying. For Elayna, her friend's incident hit close to home. At that moment, Elayna knew it was time to make a change.
Elayna has put in more than 1,000 hours of community service since 2010. She has participated in Kids Against Hunger, Williams County Animal Shelter, Williams County Cancer Association and Queens For A Cause. Elayna has been recognized by several organizations; Over My Shoulder Foundation, Super Girl Radio, Kids Are Heroes and Yes FM Christian Radio. She is also a member of One Girl, One Voice, Core and attends her church youth group weekly . Elayna has received a Proclamation for her community Service from her hometown of Montpelier, Ohio, the True Beauty Award, Kids Are Heroes Award, National American Miss Preteen Volunteer Service Award (for Ohio), was a 2010 Recipient of the Cheryl Harter People's Choice Award, and received a proclamation from her hometown for Bullies Free Week. She was also spotlighted in BYOU magazine for her work. Elayna enjoys competitive cheerleading, volleyball, Campus Life and spending time with her friends.
Elayna works vigorously in trying to reach out to students across the country. She encourages them and shares her motto; "Encourage, Lead, and Empower." Elayna receives and personally answers letters to each girl and mom asking for bullying support.
She helps in empowering students nationwide to be comfortable and proud of their own true beauty. Elementary workshops cater to younger girls by encouraging self-esteem, leadership, and compassion for others. The girl's role play and break into small group discussions regarding bullying. They also help younger girls discuss what makes them special. Advanced workshops are designed for middle school girls to open up about the mean girl syndrome, trying to fit in, and finding the courage to go out into the community to make their own positive mark.
One of Elayna's favorite sayings has to do with words of wisdom given to her by her mother and the late Mother Teresa.
"Let no one ever come to you without leaving better and happier. Be the living expression of God's kindness: kindness in your face, kindness in your eyes, and kindness in your smile."
Listen to this episode:

Episode Links and Resources
POST: 7 Keys to Overcoming Negative Voices
Quote
Let no one ever come to you without leaving better and happier.
Ask Me a Question
If you have a question, comment, thought or idea, you can leave a voicemail for me or contact me via email.
Subscribe to the Podcast
Share the Love
If you enjoyed the show, please rate it on iTunes and write a brief review. That would help tremendously in getting the word out and raising the visibility of the show so that we can inspire other World Changers just like you.
Next Episode
Join me for episode 61, Act as If. I'll share with you the first step to being what you are called to be, doing what you see yourself doing, and living the life you dream of living: Act as If.
Who can you inspire to start a movement today? What movement could you start yourself?