How is having a powerful network like being able to skip the lines at the movies? Well, today's guest knows better than most, because that's exactly what he gets to do.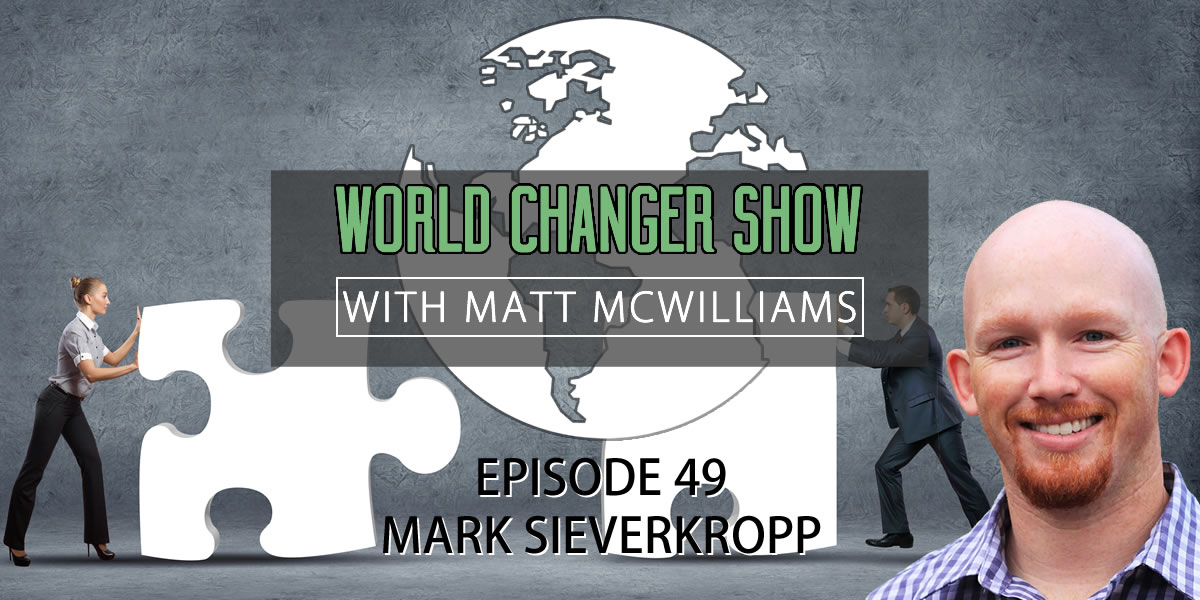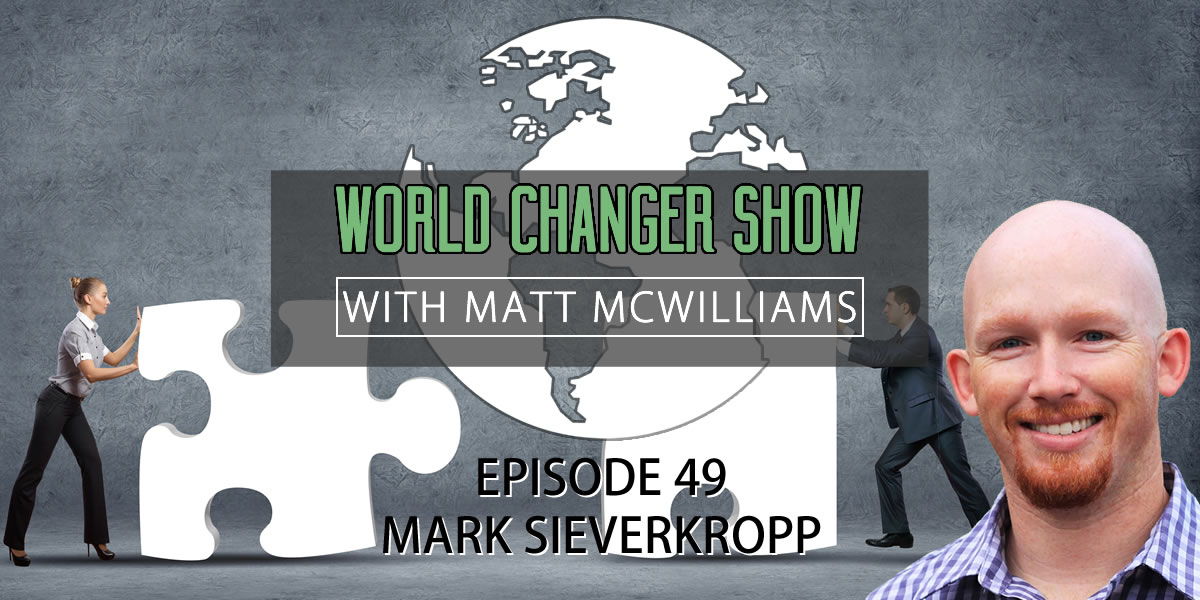 In this episode, we have our first return guest, Mark Sieverkropp, and he's here to tell you how you can skip the lines of life, just like at the movies.
Plus, we'll talk the upcoming Networking with Purpose LIVE event. There's still time to register, so click the button below to sign-up. Mark and I preview some of the topics of the event and discuss a few of the most asked questions we've received about the event.
Is this event right for you?
It's decision time. On the one hand, hundreds of people have already registered and are ready to change their world with this information. Others hesitate, wondering if this event is really for them. I guess that depends.
If any of these 5 things describe you, this event is definitely for you:
You feel stressed knowing that you don't have the right connections and contacts if you truly need them.
You're looking to launch a new business or career this year but don't have the right relationships to help.
You feel like you don't have enough time to network and build the right relationships.
You're turned off by the slimy, icky feeling you get at "networking" parties or other events.
You see others succeeding because of their networking and say, "That'll never be me." (FALSE! It can be you).
On the other hand, if any of these things describe you, you should NOT attend:
You already have a powerful network of intimate relationships that you can call on when you need them most.
You're rich beyond belief and don't want to make anymore money.
You can't find two hours in your schedule to either attend the event live or watch the replay, no matter how life-changing it may be.
You're not ready to devote a small amount of time each week to developing a powerful network.
You're afraid or unwilling to get past your fears of relationship-building and learn how to connect with people in new ways.
If anything on that first list resonated with you, I invite you to join me, Mark, and John (and 100s of others) for this event. The cost is small in comparison to the impact this event could have on your business, your career, your family, and your future.
Listen to this episode: 
Quote
The richest people in the world look for and build networks, everyone else looks for work.
Episode Resources
Mark's Post: How to Skip All the Lines at the Movie Theater (and in life…)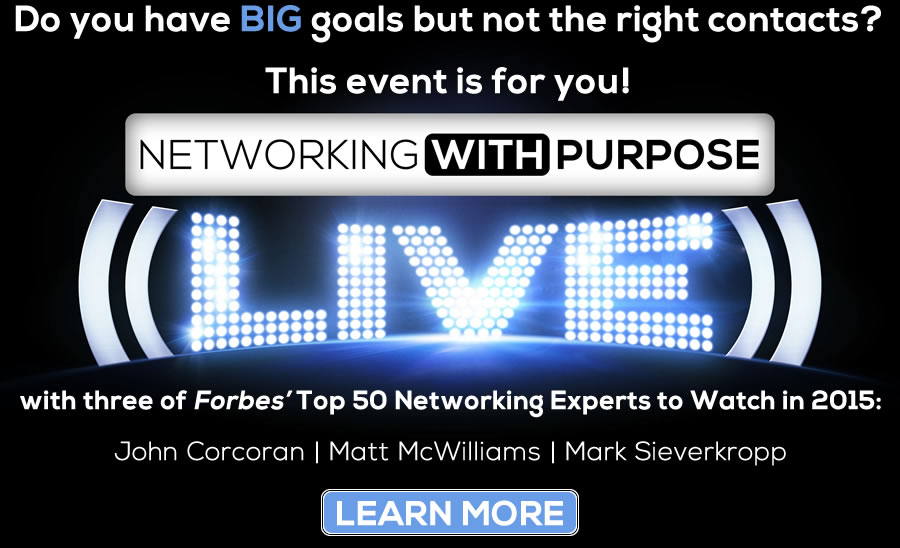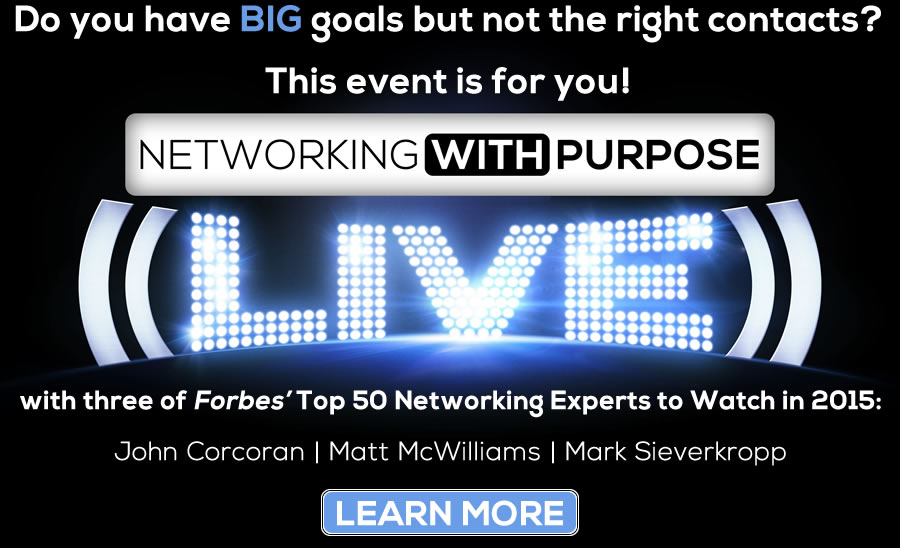 Ask Me a Question
If you have a question, comment, thought or idea, you can leave a voicemail for me or contact me via email.
Subscribe to the Podcast
Share the Love
If you enjoyed the show, please rate it on iTunes and write a brief review. That would help tremendously in getting the word out and raising the visibility of the show so that we can inspire other World Changers just like you.
Next Episode
Join me for Episode 50, Autopsy of a Failed Business. I'll share with you the journey of my second business and the four phases that we went through towards failure.
Leave a comment
What is the hardest part about building relationships for you?
Questions?
Text me anytime at (260) 217-4619.
Or…check out some of my free reports to help you get on the right track: