Have you ever pushed down pain to the point that you could no longer feel? Or pushed fear down to the point where you could no longer conceive of doing what you fear? Or allowed potential discomfort to paralyze you? I have. And it almost destroyed me. The pursuit of a pain-free life will do that to you.
/pain/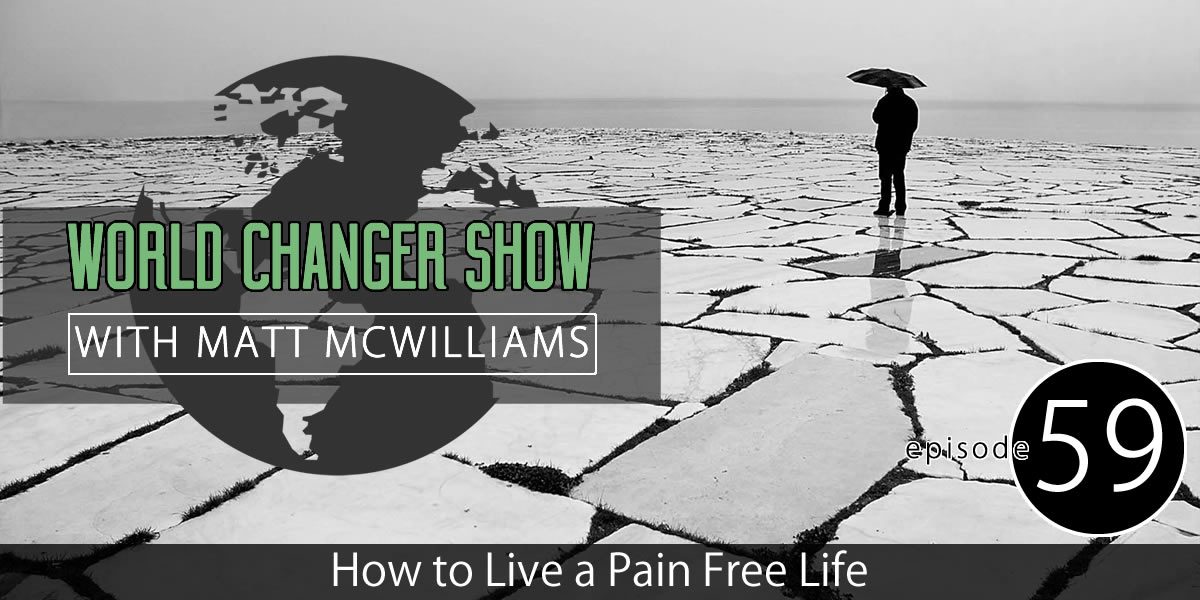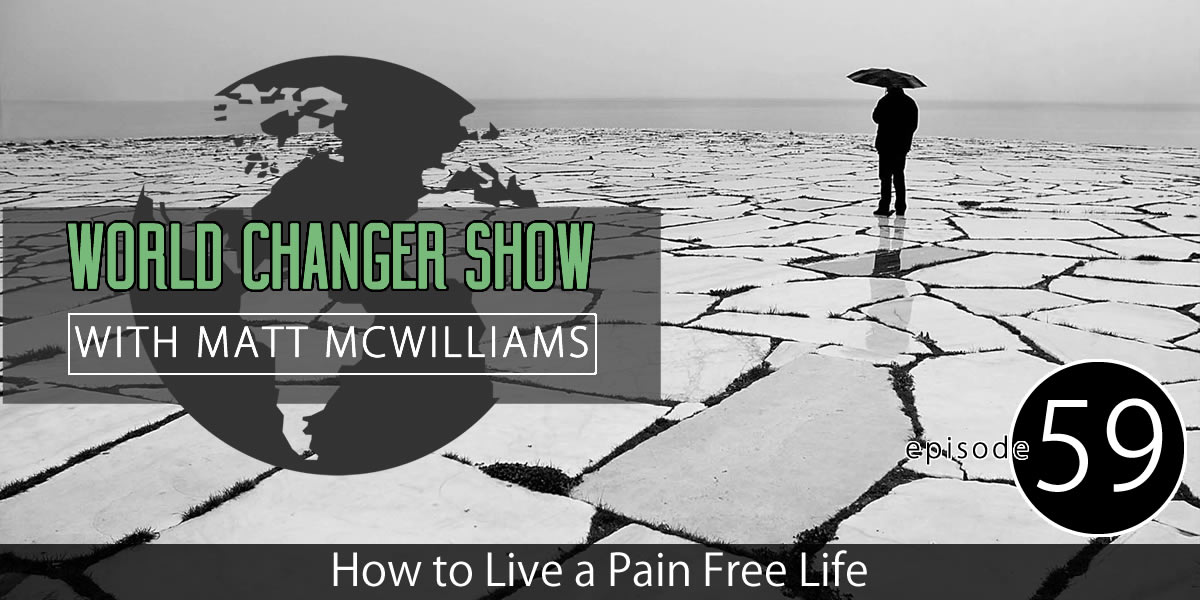 Life is painful sometimes. My aunt Mary passed away a couple of years ago from a two-year battle with cancer. Her last days were unimaginably painful. While we miss her tremendously, we all breathed a sigh of relief for her sake when she was taken home.
I've never experienced the kind of physical, emotional, or spiritual pain she went through. But I have been through pain. Because of the things I have done, risks I have taken, and people I have trusted. For the longest time, I had no clue what to do with it, but over time, I learned how to use pain.
Some people aren't willing to go through pain. These poor souls will never reach the bottom. They will never cry tears of defeat. Or feel the thrill of bouncing back to reach new heights.
If you want to live a pain-free life, just follow the outline in the show today. But, I doubt you'll want to…in fact, I think you'll like the second part of the show better, because you embrace challenges. You accept pain as inevitable in a life lived fully.
Listen to this episode:

Episode Links and Resources
FREE BOOK: When Your Team Says You Suck: How to Get, Give, and Use Feedback
FREE BOOK: Fear No More – Learn How to Overcome Your Negative Voices, Silence Your Critics & Conquer Your Greatest Obstacles
BOOK: The Gift of Pain by Dr. Paul Brand
Quote
Your comfort zone is like an awesomeness force field. Nothing awesome can ever pass through it.
Work through your pain. On the other side of pain is a reward.
Ask Me a Question
If you have a question, comment, thought or idea, you can leave a voicemail for me or contact me via email.
Subscribe to the Podcast
Share the Love
If you enjoyed the show, please rate it on iTunes and write a brief review. That would help tremendously in getting the word out and raising the visibility of the show so that we can inspire other World Changers just like you.
Next Episode
Join me for episode 60 with Elayna Hasty, a 13-year old anti-bullying advocate. She is by far our youngest guest, but I know that a lot of you listening are teenagers and young at heart. This interview proves that age is irrelevant to making a difference, living with passion, leading others with purpose, and ultimately leaving a legacy.
How will you challenge yourself today? How can you use pain to push yourself to greatness?