You cannot measure influence with numbers. When I first started my blog, I spent a lot of time caring about things like subscribers, followers, and number of this or that. The problem with that is that none of those measured my true influence in the lives of others.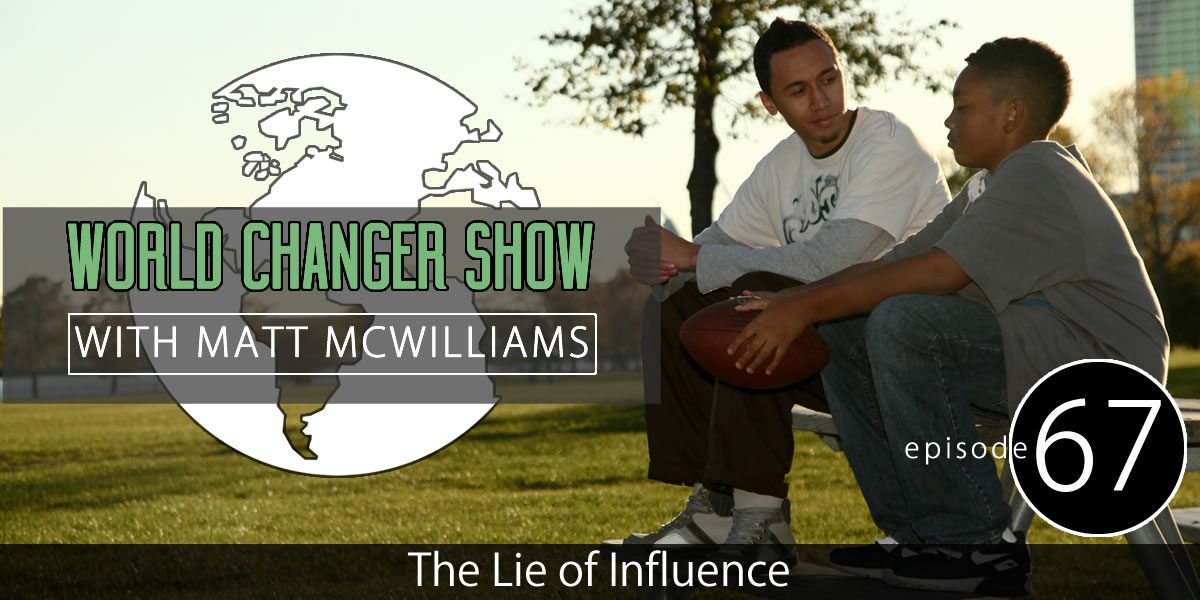 If you've ever fallen in the trap of trying to measure your influence, this episode is for you. So many of my listeners get caught up, like we all do, in statistics. We want to know our Klout score, how many downloads we got, or how many followers we have. But the voice that says those numbers matter is a lie.
When I first started, I measured every single day obsessively. One day I would get ten sign-ups, the next day none. Then I'd wonder, what did I do wrong to get zero subscribers? The answer is nothing. That's just what happens day-to-day.
Over time, I realized that I shouldn't be focused on those numbers. I should be focused on my followers, not my follower count. I should be focused on you.
You are the ones who write to me and share things like:
Your post today was life-changing.

I finally found the courage to have a difficult conversation.

I will be a better father today.

I've been putting off asking for a raise…that stops today!

Thank you for inspiring me to start my own business.
Words like those are immeasurable. How can you possibly put a value on life-changing? How do you quantify courage? Better fathers and new businesses don't make for pretty spreadsheets.
One changed life, one more courageous leader, one better dad, one inspired entrepreneur…that is influence, not numbers.
Today's episode busts the lie that tells you that statistics, not people, matter most.
Listen to this episode:

Episode Links and Resources
FREE BOOK: Fear No More – How to Overcome Your Negative Voices, Silence Your Critics, and Conquer Your Greatest Obstacles
Quote
To be truly influential, focus on your followers, not your follower count.
Influencers don't get with the program. They define the program.
Ask Me a Question
If you have a question, comment, thought or idea, you can leave a voicemail for me or contact me via email.
Subscribe to the Podcast
Share the Love
If you enjoyed the show, please rate it on iTunes and write a brief review. That would help tremendously in getting the word out and raising the visibility of the show so that we can inspire other World Changers just like you.
Next Episode
Join me for episode 68 with Jia Jiang. a man with an amazing and inspiring story of overcoming rejection…on purpose for 100 days. It's wild story that will show you how to get past your biggest fears and overcome rejection.
How are you influencing others?
Questions?
Text me anytime at (260) 217-4619.
Or…check out some of my free reports to help you get on the right track: