What do Gandhi, Mother Teresa, MLK, Walt Disney, George Washington, Jesus and Steve Jobs have in common?  They were nonconformists.  They colored outside the lines.  They changed the world.  Today's episode is an interview that will make you laugh, dream and color outside the lines!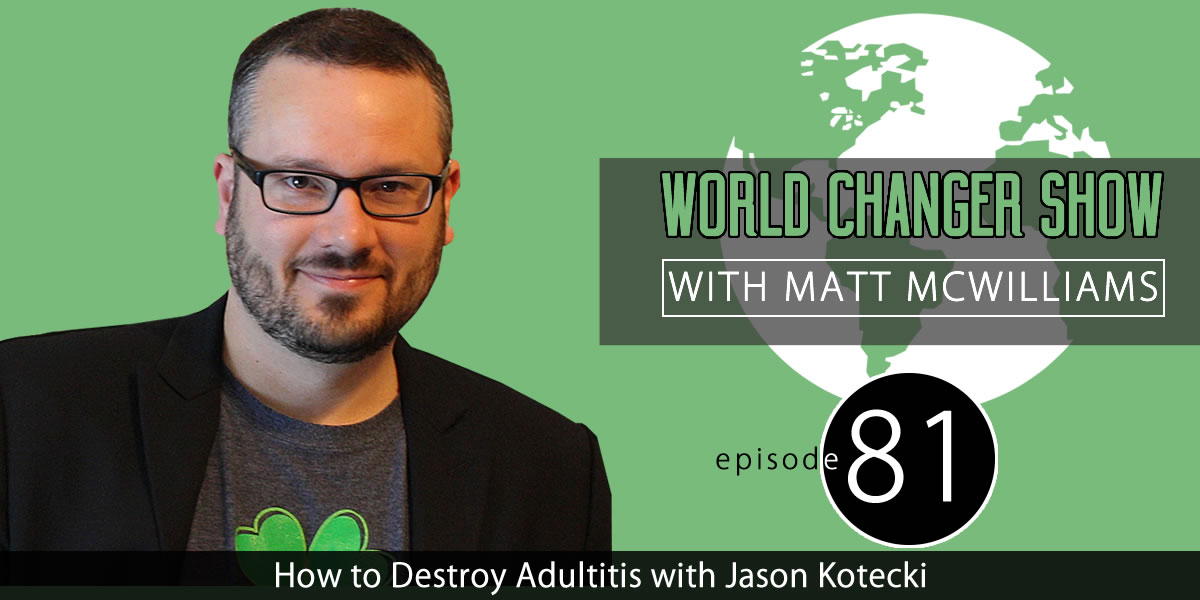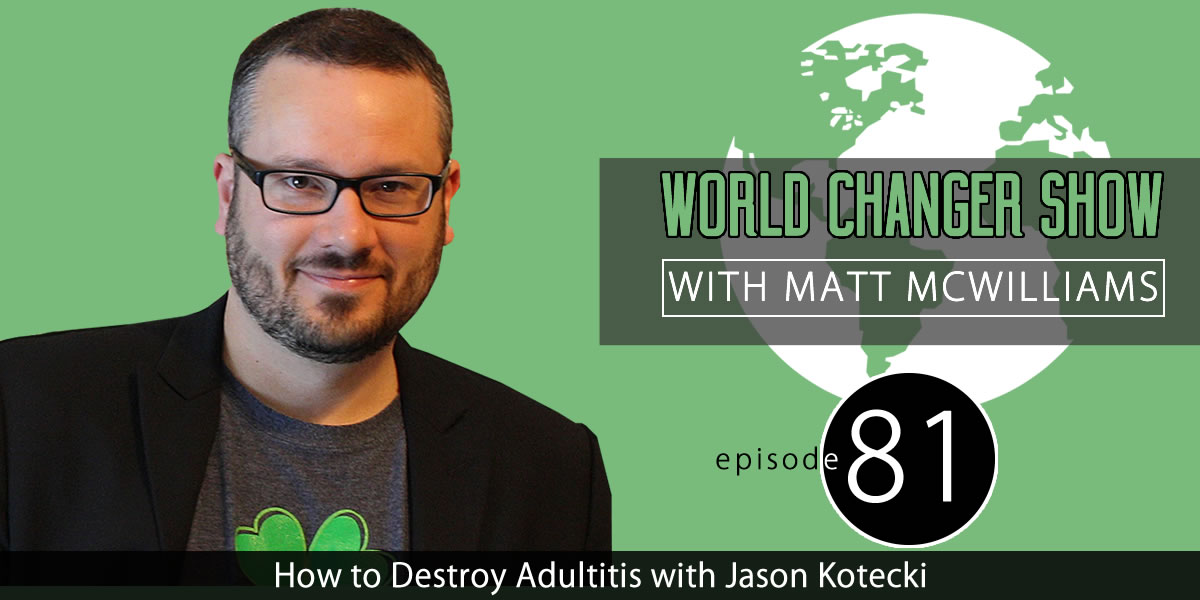 About Today's Guest
Today's guest is an artist, speaker, husband, father, self-proclaimed cereal aficionado and author of the book Penguins Can't Fly and 39 Other Rules That Don't Exist.  He has made it his mission in life to annihilate Adultitis by uncovering the secrets of childhood and sharing them with others.
In today's episode our guest and I talk about:
What is Adultitis?
How do we escape it?
Rules that don't exist
The dumbest "non-rules"
Some of the non-rules we discuss are,
Thou shalt not jump in puddles
Thou shalt act your age
Thou shalt color in the lines
Thou shalt brag about how busy thou art
Enjoy this interview with my new friend, Jason Kotecki.
Listen to This Episode
The Contest:
Between now and July 28, 2015…
Comment below with your favorite non-rule (feel free to include picture evidence of you breaking it!)
OR
Tweet your favorite non-rule (photo proof is best…) using the hashtag #notarule
The winner will be announced on the Aug 4th episode and will win a copy of Jason's book, Penguins Can't Fly as well as a $25 Gift Card.
Watch This Episode
Episode Links and Resources
POST: The Real Reasons You Are Overworked
POST: Finding Beauty in the Messiness of Life
JASON'S BOOK:  Penguins Can't Fly and 39 Other Rules That Don't Exist
Quote
I believe in rules. If there weren't any rules, how could you break them? – Leo Durocher
Ask Me a Question
If you have a question, comment, thought or idea, you can leave a voicemail for me or contact me via email.
Subscribe to the Podcast
Share the Love
If you enjoyed the show, please rate it on iTunes and write a brief review. That would help tremendously in getting the word out and raising the visibility of the show so that we can inspire other World Changers just like you.
Next Episode
Join me for episode 82, we are going to talk about 4 "Musts" that will take you from successful to VERY successful.  You don't want to miss it!
Share your favorite 'non-rule' for a chance to win a copy of 'Penguins Can't Fly' and a $25 Gift Card