What will the number 1 job be 20 years from now? Do you know? Odds are it hasn't even been thought of yet.  So how do you prepare for it? In a world that is changing so rapidly how do you ensure that you will be able to make a living–let alone change the world. In today's episode we interview a man who has made a career out of adapting to our ever changing world.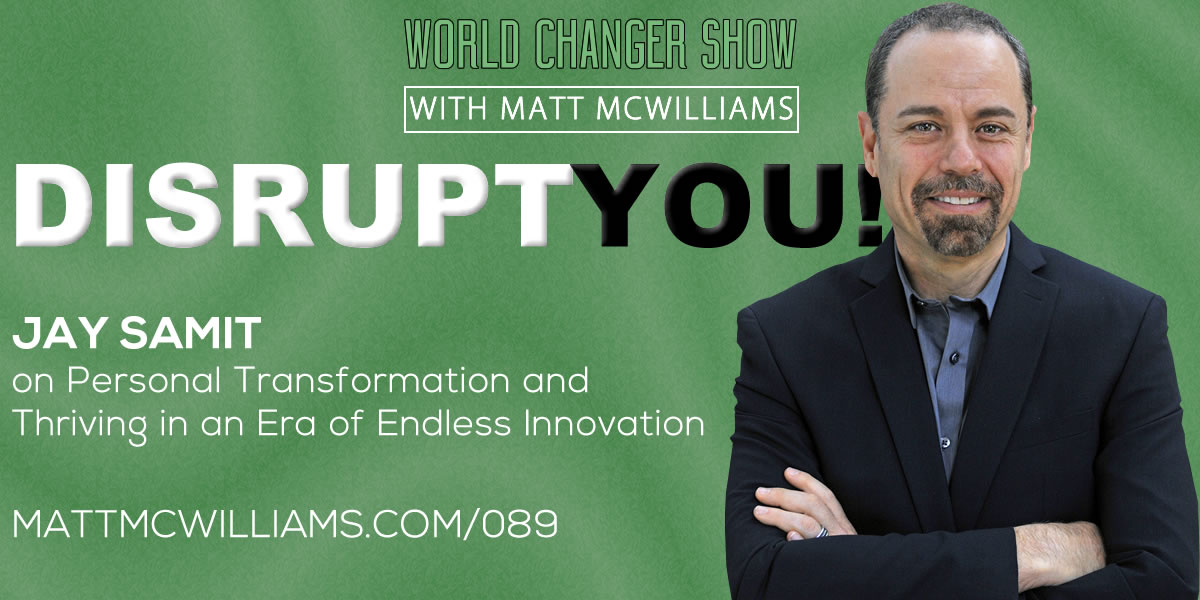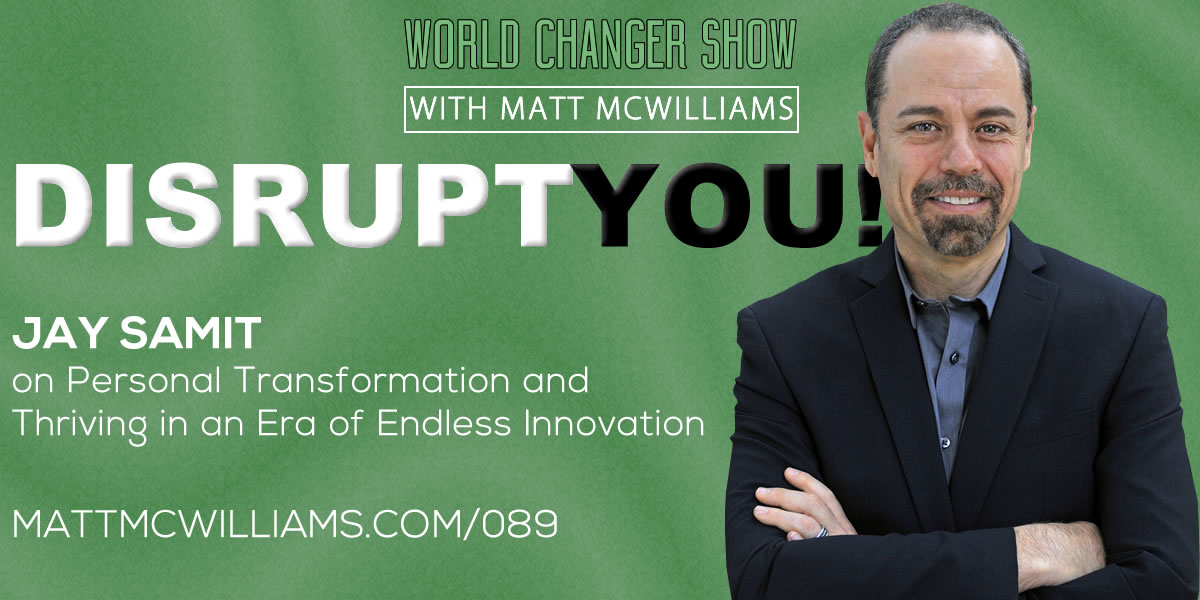 Today's Topics
In today's episode, our guest and I talk about:
What is disruption, and why is it important?
The opportunities available today
What job security really means
The key to succeeding
What it means to be an interpreneur
About Today's Guest
Today's guest is a dynamic entrepreneur and intrapreneur who is widely recognized as one of the world's leading experts on disruption and innovation. He launches billion dollar businesses, transforms entire industries, revamps government institutions, and for over three decades continues to be at the forefront of global trends. He has worked with companies such as Linkedin, eBay, Sony and Universal Studios. He's an adjunct professor at the University of Southern California, a sought after speaker and consultant and is often interviewed and quoted on major television networks and in major publications, both online and in print. He's the author of Disrupt You!: Master Personal Transformation, Seize Opportunity, and Thrive in the Era of Endless Innovation.
Listen to This Episode
Watch This Episode
Episode Links and Resources
JAY'S BOOK: Disrupt You!: Master Personal Transformation, Seize Opportunity, and Thrive in the Era of Endless Innovation.
JAY'S FREE COMPANION WORKBOOK: Tweet Jay @JaySamit or email him at jayalansamit gmail.com
FREE BOOK: Who Will Change The World If Not The Entrepreneur?
EPISODE: Episode 003: Interview With John G. Miller of QBQ on Personal Accountability
Contest
Text DISRUPT to "33444" to enter to win a FREE Copy of Jay Samit's book Disrupt You!
The winner will be announced during Episode 090.
Quote
"Be the best at what you do, or the only one doing it" @jaysamit
Ask Me a Question
If you have a question, comment, thought or idea, you can leave a voicemail for me or contact me via email.
Subscribe to the Podcast
Share the Love
If you enjoyed the show, please rate it on iTunes and write a brief review. That would help tremendously in getting the word out and raising the visibility of the show so that we can inspire other World Changers just like you.
Next Episode
In Episode 90 we talk about how a single African tribe has completely dominated the world of running…and why it matters to you…it is fascinating. Don't miss it!
What obstacles do you see that could be huge opportunities?