We live in a noisy world.  It has never been easier to express your thoughts, opinions, or even what you ate for breakfast.  The problem is, billions of other people are doing the same thing. So how do you stand out amid all the noise and chatter…well that's what my guest and I talk about in today's episode.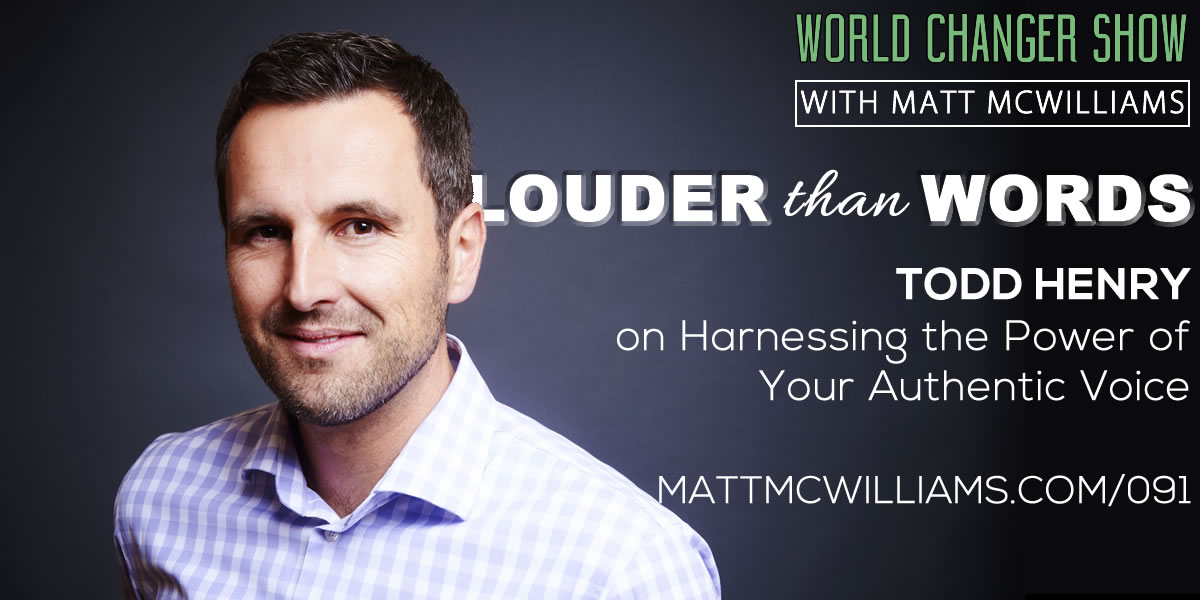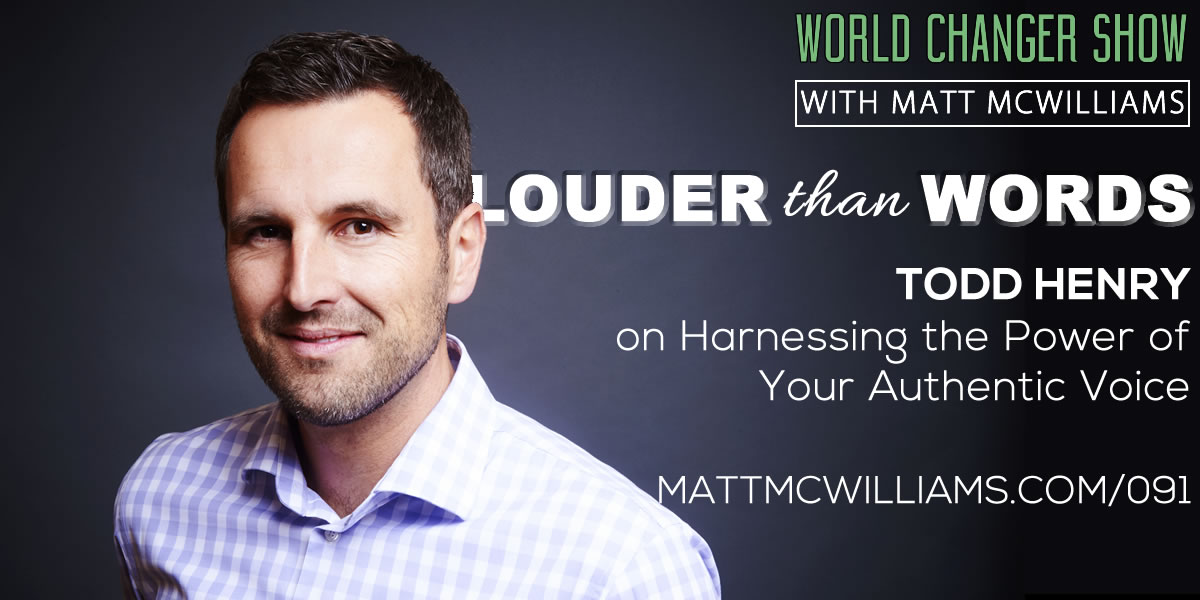 Today's Topics
In today's episode, our guest and I talk about:
What is your "authentic voice"?
Do you find or develop your voice?
The steps of developing your voice.
Todd's favorite person he's interviewed.
About Today's Guest
Todd Henry is the founder of Accidental Creative, a company that helps creative people and teams generate brilliant ideas.  He regularly speaks and consults with companies about how to develop practices and systems that lead to everyday brilliance.  He is the author of three books: The Accidental Creative, Die Empty and his new book, Louder Than Words: Harness the Power of Your Authentic Voice. His books have been translated into more than a dozen languages, and he speaks internationally on creativity, productivity, leadership, and passion for work.
Listen to This Episode
Watch This Episode
**To enter to win a copy of Todd Henry's book text "AUTHENTICVOICE" to 33444 (the text mentioned in the video is incorrect)**
Episode Links and Resources
PODCAST: Episode 012: Tammy Helfrich on Finding the Right Community and Sharing Your Voice
POST: You Have This Superpower and Don't Even Know It
BOOK: The Art of Work by Jeff Goins
BOOK: War of Art by Steven Pressfield
Contest
Text AUTHENTICVOICE to "33444" to enter to win a FREE Copy of Todd Henry's book Louder Than Words.
Quote
"One word expresses the pathway to greatness: voice. Those on this path find their voice and inspire others to find theirs. The rest never do."
Ask Me a Question
If you have a question, comment, thought or idea, you can leave a voicemail for me or contact me via email.
Subscribe to the Podcast
Share the Love
If you enjoyed the show, please rate it on iTunes and write a brief review. That would help tremendously in getting the word out and raising the visibility of the show so that we can inspire other World Changers just like you.
Next Episode
In Episode 92 I interview Shannon Kaiser about her new book Adventures for the Soul: 21 Ways to Transform Your Habits and Reach Your Full Potential.  We talk about the importance of being true to yourself and finding what makes you happy.
Why do you think it's important to develop your authentic voice?