Life is painful sometimes. My aunt Mary recently passed away from a two-year battle with cancer. Her last days were unimaginably painful. While we miss her tremendously, we all breathed a sigh of relief for her sake when she was taken home.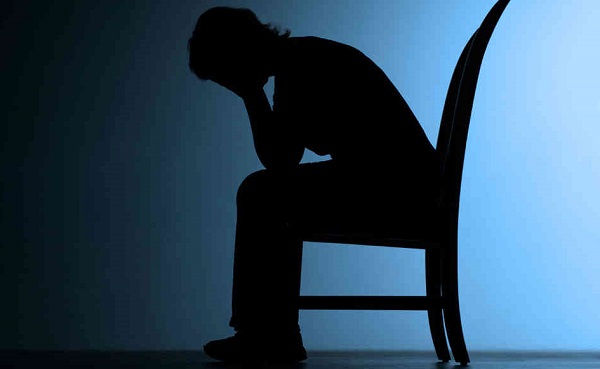 I've never experienced the kind of physical, emotional, or spiritual pain she went through. But I have been through pain. Because of the things I have done, risks I have taken, and people I have trusted. For the longest time, I had no clue what to do with it, but over time, I learned how to use pain.
Some people aren't willing to go through pain. These poor souls will never reach the bottom. They will never cry tears of defeat. Or feel the thrill of bouncing back to reach new heights.
If you want to live a life free of pain, here is your checklist.
Don't set goals. You'll never have anything to fall short of. You will reach some goals, but the ones you miss will hurt. You will have failed. And failure is painful.
Don't love. If you never give your heart to another person, you never risk having it broken. You never risk someone else taking advantage of your undying love for them. 
Don't work with others. You will always get to do everything your way. Of course, then you'll only have yourself to blame.
Don't trust. Always suspect that others are out to get you. Don't believe a word anyone says. Don't be vulnerable. This way, you will never feel the pain of taking the wrong path, of betrayal, or having to pick up the pieces of a broken relationship.
Don't ask for feedback. Whatever you do, don't ask others what is wrong with you or how to get better. It stings. It leaves battle scars. Granted, you will come out better for it. That's what I found when I asked for feedback. But the pain is often too much to bear.
Don't pray. God will wreck you. He will show you areas of your life that need to be changed. And change is always painful. Don't ask Him to help you, because He will, but it won't always be the way you want. You won't get your way…and that hurts.
Don't go outside your comfort zone. Don't try anything new or anything that might not work. You might fail. Play it safe. Color inside the lines and no one will get hurt. They call it a comfort zone for a reason. It's comfortable. Anything outside of it has a high potential for causing pain.
But that is not you.
You embrace challenges.
You accept pain as inevitable in a life lived fully.
You set goals.
You hit some and miss others. You rejoice in the ones attained and keep striving to hit the ones you've missed.
You love.
Deeply and often irrationally. Because that is what gives you life.
You invite others to join you on your journey, you trust them, and you ask them how to get better.
Sometimes they hurt you. Sometimes they betray you. Sometimes their feedback is painful. But you need them.
You talk to the Creator.
Because He gives wisdom that no one else can. Sometimes you choose not to listen, but you continue to ask for it. And over time, you get better and better at following what He says.
You shatter your comfort zone.
Your comfort zone is like an awesomeness force field. Nothing awesome can ever pass through it. (Click to tweet)
So you laugh at your comfort zone. You see it for what it is: a cage built by the Enemy to hold you back, drag you down, and keep you from ever experiencing joy.
That's you. Scars and all.
How will you challenge yourself today? How can you use pain to push yourself to greatness?