You will never hear yes if you never ask. What holds you back from making the impossible asks in your life? Usually, it's because you're stuck in the most dangerous place in the world…your comfort zone.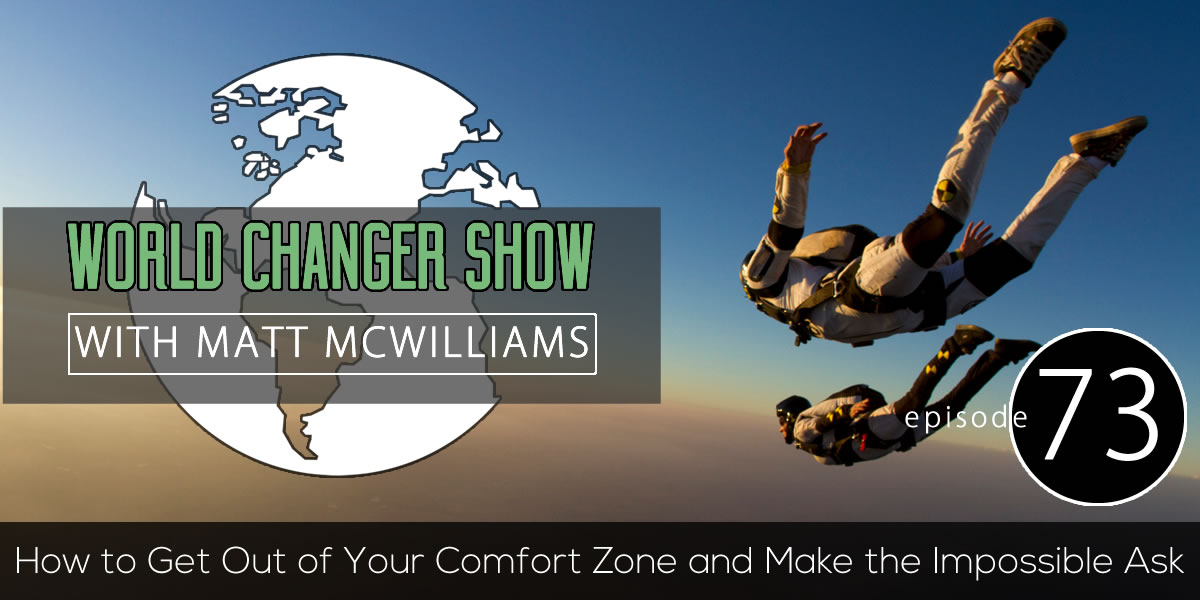 What is the Impossible Ask?
The impossible ask is the question that scares you the most. In fact, just thinking of asking it terrifies you. It's the question that has never been asked before. It's the question that seems…well impossible to ask. It's crazy. It's potentially embarrassing. It leads to unknown places.
It's different for everyone. And asking it will change your life.
The impossible ask might be when you ask your boss for that huge raise. It might be when you ask a publisher to publish your book. It could be any number of things.
But most people never ask.
Today, I'll show you how to bust out of your comfort zone and make the impossible ask.
Listen to this episode:

Episode Links and Resources
POST: You'll Never Hear Yes
BOOK: Never Eat Alone by Keith Ferrazi
Quote
"To the degree we're not living our dreams, our comfort zone has more control of us than we have over ourselves."
Ask Me a Question
If you have a question, comment, thought or idea, you can leave a voicemail for me or contact me via email.
Subscribe to the Podcast
Share the Love
If you enjoyed the show, please rate it on iTunes and write a brief review. That would help tremendously in getting the word out and raising the visibility of the show so that we can inspire other World Changers just like you.
Next Episode
Join me for episode 74 with Trajan King, who will show you how to start a business the right way.
What are you missing out on just because you're too afraid to ask the right question?