"When is my child going to stop acting up?"
Have you ever asked a question like that? I have.
But no more. As I mentioned yesterday, my child is a product of my parenting.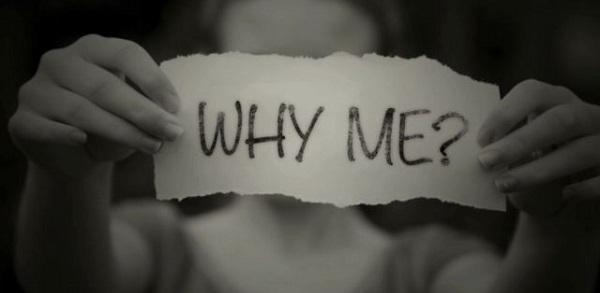 If you are asking questions like this or the IQs (Incorrect Questions) below, you need John Miller's book, Parenting the QBQ Way. If you read yesterday's post, I show you how to get a money back guarantee from me. That is how much I believe in the book.
Before we go any further, this is day three of Family Leadership Week. Tomorrow and Friday I have a two-part interview with John Miller. Make sure to subscribe to my RSS feed or get posts via email (and get my free book as a bonus) so you don't miss either post.
"Why is the children's ministry so disorganized?"
That is a common question among parents in Christian circles. But it is an IQ. It serves no purpose. And it puts the onus on someone other than the one who can take action.
A better question, a QBQ, for parents is, "What can I do to help the children's ministry?"
That is the question my wife and I asked last year and we spend every other week serving in the children's ministry. Some of our best friends in church serve with us. I have grown as a father and leader because of my time in there. We asked a QBQ, we got the answer, and we took action. It is that simple.
"Why is my child so easily influenced by the bad kids?"
That is an IQ. It doesn't address the root problem and leads to victim thinking.
A QBQ might be:
"What can I do to help my child make better friends?"
Or:
"How can I teach my child the qualities to look for in a good friend?"




The DNA of an "IQ" (Incorrect Question)
What did the two IQs so far have in common? They both started with "why," put the blame on someone else for a problem, and offered no path toward a solution. IQs usually start with "who," "when," or "why."
"When is my child going to stop acting up in school?"
"Who is going to clean up that mess?"
"Why don't my children listen to my advice?"
"When is someone going to help out around here more?"
Better Questions – The QBQs
QBQs, on the other hand, being with a "what" or "how," contain an "I" and focus on personally accountable action.
"How can I help my child to want to follow the rules in school?"
"How can I set better expectations for cleanliness in the house?"
"What can I do to relate better to my children?"
"How can I express my need for more help around the house?"
That last one might sound a little whiny still, but at least it is focused on what I can do, not on wishing someone else would start taking action.
Your Homework
Start keeping a journal, or if you already keep one, add this exercise. Each day or as they pop up, think of the IQs you are asking yourself. Turn them into QBQs.
Each day, pick one…just one to start. Turn that IQ into a QBQ and take action on it.
Ask yourself this and answer below: "What can I do today to be a better parent and leader in my home?"