If your audience is interested in productivity, achieving peak work performance or just getting more stuff done, then this affiliate program is for you. It's Ron Friedman's Peak Work Performance Summit affiliate program. I share more about this awesome opportunity below.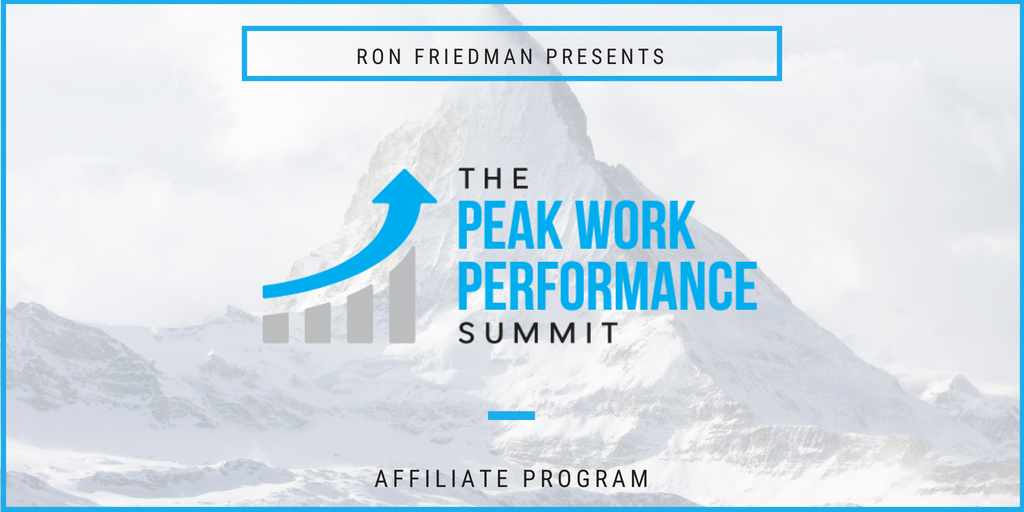 The Peak Work Performance Summit is the absolute best place to get the best information, strategies, and tips on how to achieve your peak performance — whether you work for someone else or you're an employee.
The Summit includes eye-opening discussions with experts including Daniel Pink, David Allen, Marshall Goldsmith, Gretchen Rubin, Shawn Achor, Adam Grant, Tom Rath, Greg McKeown, Susan Cain, and many more.
And your audience can watch the Summit completely free of charge!
Here's all the information you need on the Summit:
About the Summit
The Peak Work Performance Summit offers an essential guide to achieving top performance, courtesy of the biggest names in the world of psychology and business.
Attendees will learn how to design a to-do list, how food and sleep affect your work, how to be more creative, and much, much more.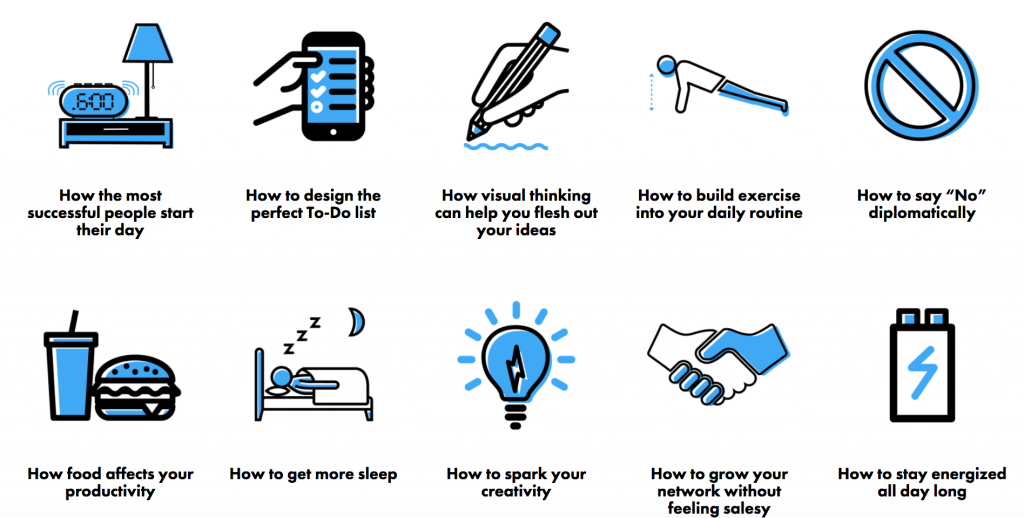 The best part is that the host, Ron Friedman does a great job at distilling what each of the 50 experts shares into actionable information that can be applied immediately.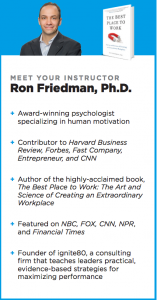 About Ron Friedman
Ron Friedman, Ph.D., is an award-winning social psychologist who specializes in human motivation. His new book, The Best Place to Work: The Art and Science of Creating an Extraordinary Workplace, has been described as "stunning," "eye-opening," and "a contemporary classic," and praised by best-selling authors Daniel Pink, David Allen, Marshall Goldsmith, Susan Cain, and Adam Grant.
Dr. Friedman has served on the faculty of the University of Rochester, Nazareth College, and Hobart and William Smith Colleges, and has consulted for Fortune 500 companies, political leaders, and the world's leading non-profits. Popular accounts of his research have appeared on NPR and in major newspapers, including The New York Times, Washington Post, Boston Globe, the Globe and Mail, The Guardian, as well as magazines such as Men's Health, Shape, and Allure.
He is a frequent contributor to Harvard Business Review, CNN, Forbes, Fast Company, and Psychology Today.
Target Audience
The three primary topics are productivity, health, and happiness. The summit has been very well received by entrepreneurs, bloggers, business professionals, and more — ultimately this is for anyone looking to use their time more intelligently.
What's in the Summit?
When attendees register for the Summit, they will have free access to all of the Summit interviews over the course of 5 days.
Those who purchase the Lifetime Pass will receive unlimited access to the videos, MP3s, an exclusive eBook featuring transcripts and executive summaries.
Registrants will also be presented with the Peak Performance Formula, a six-week training and coaching program as an upsell after the Summit.

Price and Commission
There are two ways to earn commissions:
Summit: Lifetime Pass $149-$299 (depending on when they purchase)
Peak Performance Formula Course: $1,950
Commission: 40% on all purchases.
Cool Affiliate Stats
When the summit was offered live 95% of partners made a sale within 24 hours of mailing. 
Average optin rate is 50-85%.
Average earnings per lead BEFORE the course upsell was $4.95
Important Dates
The Peak Work Performance Summit is available for you to promote on an evergreen basis.
Simply pick dates that work for you and your audience and Ron and his team will get you everything you need to promote.
The Peak Work Performance Summit is one of the best Summits I've ever attended, and I know that Ron will take care of you as an affiliate as well.