Ron Friedman's Annual All-Star Summit is Back!
If your audience is interested in productivity, achieving peak work performance or just getting more stuff done, then this launch is for you. It's Ron Friedman's Peak Work Performance Summit and it's happening April 10 – 27.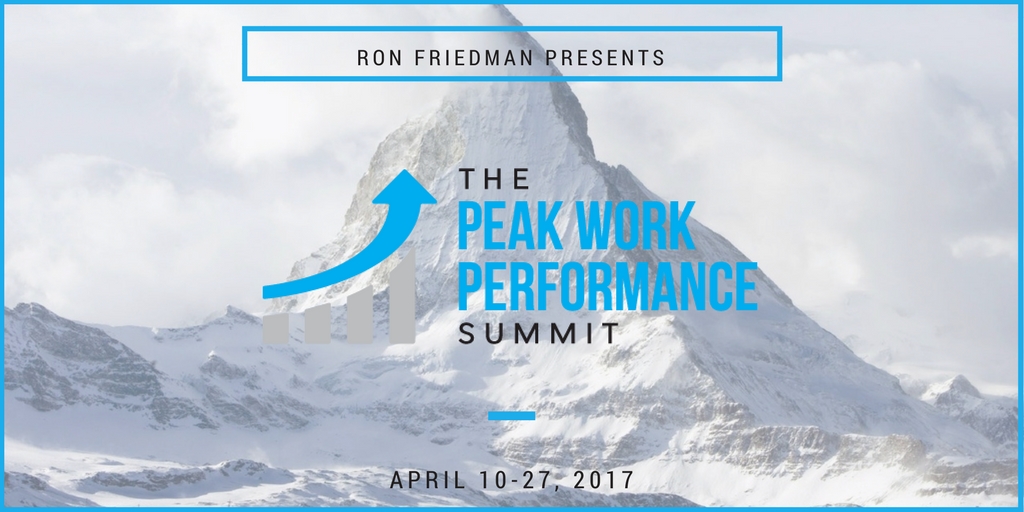 The Peak Work Performance Summit is the absolute best place to get the best information, strategies, and tips on how to achieve your peak performance — whether you work for someone else or you're an employee.