If you're not hearing negative voices, you're probably not doing much. You're probably not chasing a very big dream. And when you do, remember these words from Vincent Van Gogh.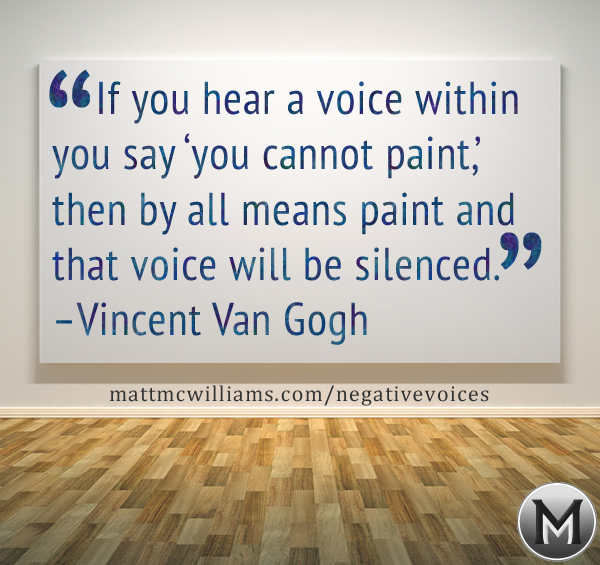 If you're doing anything meaningful, you're going to hear negative voices. They will whisper. They will scream. They will make sense.
Want to silence your negative voices? Then do exactly what they are telling you not to do.
Do it as an act of defiance.
Do it to shut up your voices.
Do it as a declaration of purpose.
Do it as a finger in the chest of fear.




Do it because it's what you are called to do.
Then wave goodbye to that voice. For it has been silenced.
Ready for the next voice? Yeah you are. And it doesn't stand a chance.
What voice are you going to silence today?