So who exactly am I and why do I call myself (and you) a World Changer?
Well, that's what today's episode is all about.
As we close down Launch Week, I wanted to spend the last day sharing my story. It's not all that special, if you don't count the 42 years of potential prison, the four firings (once by my own dad), and the countless failures, successes, and amazing breaks along the way.
In this episode, you'll see why I say, "My name is Matt and I am a World Changer."
Listen to this episode: 
Episode Links and Resources
FREE BOOK: 7 Life Lessons from a Failed Mini-Tour Golfer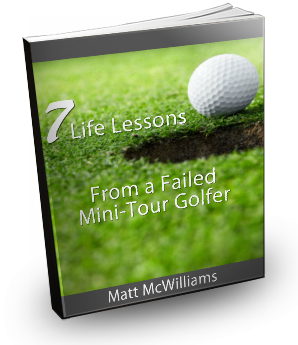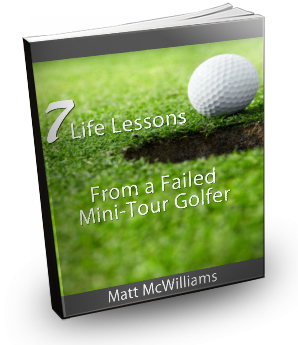 Ask Me a Question
If you have a question, comment, thought or idea, you can leave a voicemail for me or contact me via email.
Subscribe to the Podcast
Share the Love
If you enjoyed the show, please rate it on iTunes and write a brief review. That would help tremendously in getting the word out and raising the visibility of the show so that we can inspire other World Changers just like you.