The Thank You Revolution officially has a playbook.
It is part manuscript, part manifesto, and part Chicken Soup. It is here. It is free.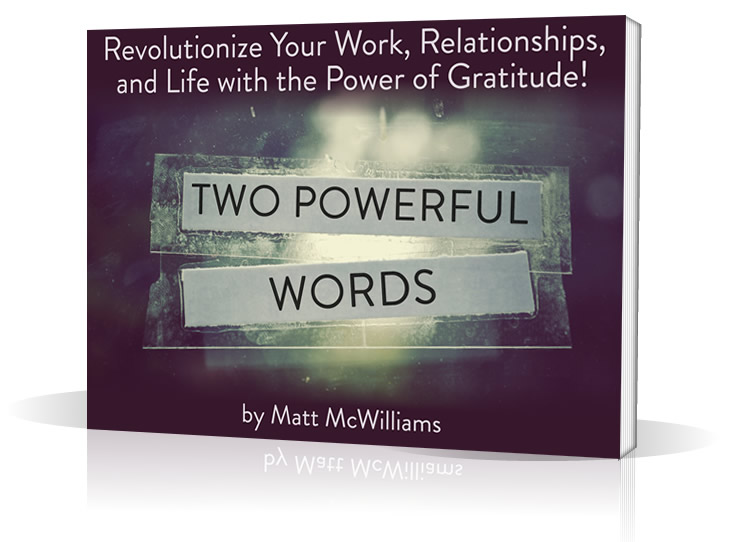 When I first posted about the Thank You Revolution, the idea was to write one post to inspire a few people to develop the habit of writing thank you notes. I believed that I might encourage five people to get started and was excited about that. That was it.
But what actually happened surprised me and eventually led to the book. It started with just a few passionate revolutionaries. Four people, to be exact, who joined the Revolution and changed their lives and the lives of those around them.
Word spread and recruits started pouring in. I heard from CEOs, middle managers, moms and dads, non-profit leaders, church leaders, even teenagers.
A man whom I have never met, Jon Stolpe, shared his experience with the Revolution and it became the most popular post of 2012.
Something special was happening and I decided to take it even further.
On January 3 of this year, I launched the Thank You Revolution Army (you can join here). This group of revolutionaries gets a special email every Thursday with success stories, tips, and motivation for their journey. These revolutionaries:
Commit, for at least one year, to joining me in writing at least one handwritten thank you note per week.
Share your thank you story with me and possibly have it published. When something amazing happens, I would love to hear about it.
Tell others about the revolution.
And what was a small militia grew to an army. I started getting emails, tweets, comments, and even handwritten letters telling me how the Revolution was changing lives.




Now, the Revolution is a book. In it you will read about how the Thank You Revolution has improved workplace morale, brought families closer together, and earned a lowly IT manager an audience with the executives of his company. You will hear from revolutionaries such as Mary, Pat, Jon, and Leo who shared their stories with me and ultimately allowed me to share them with the world.
Each of the stories in the book is the type of story that caused me to sit back and shake my head in amazement. They will inspire you, instruct you, and invite you to join a revolution.
In addition to the stories, there is plenty of practical advice on how to get started and keep writing your thank you notes. You'll learn what to write, whom to write to, and tips to pack more punch with your notes.
You cannot buy this book anywhere, online or offline. There is only one way to get it – by subscribing to my FREE blog updates via email.
How do you think the Thank You Revolution will change your life?