The Little Engine That Could was wrong.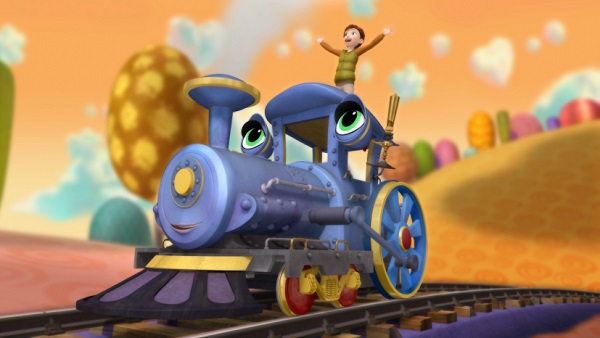 One of the interesting things that happens as a parent is re-reading children's books from a new perspective. And I've found incredible life, leadership, and business lessons in them. (Like this book which will make you happy)
It's amazing how much has changed since I was five years old. It's even more amazing how much I have changed. I suddenly get Dr. Seuss (Oh, the Places You'll Go has become a favorite) and I've discovered that The Little Engine That Could has two flaws.
Self-talk. I get what the authors are trying to convey here. "I think I can, I think I can," the Engine says to himself and it drives him to succeed. The only problem is that 

"I think I can, I think I can" is the lamest form of positive self-talk. 

"I can do this" is better, although I prefer it's better looking cousin, "I

will

do this."

Lack of preparation.

"I think I can, I think I can" is what you say as you walk into the board room full of executives to deliver a speech you just wrote that morning. And you have no public speaking experience whatsoever. It's a wish and a hope.
First ask…
"I will do this" is what you say when you've spent the time asking "Can I do this?"
It's what you say when you've put in the time, the reps, the practice, and been through the doubt and pain. You know you are ready.




Saying "I will do this" when you haven't prepared or questioned is like thinking positive self-talk will allow someone who has never played golf to hit the ball as far and straight as I do. I know I can do it because I put in 10+ hours a day for 10+ years growing up. I put in my reps. I have ten of thousands of positive memories to pull on.
The path to "I will do this."
Ultimately, the path looks like this:
"I will do this" should never be said in a weak manner. It's a positive statement resulting from preparation. It's a declaration said with emphatic boldness and confidence.
It comes from knowing that you have identified what you want to do, putting in the reps to do it, and then and only then…saying you can do it.
"I have already done this."
"I WILL do this!"
What do you need to put in reps for? Where is your self-talk failing?