Yesterday we opened The Marketer Box™ for enrollment and the response has been unbelievable! In this video, I wanted to address the questions that we have been getting the most about The Marketer's Box™ plus I share the biggest change I've made in my personal development in the past few years. 
The Shocking Reason Valedictorians Fall Short of Their Perceived Potential
This may surprise you, but valedictorians usually are not that successful after they are recognized for their accomplishments. There is a shocking reason for this – and it could have HUGE implications for you and your business. I explain what it is in this video.
Three Reasons You MUST Innovate as a Marketer
If you are a marketer, you're an innovator. Plain and simple. All successful marketers innovate. There are three reasons that marketers are constantly innovating, and in today's video, I share all three of those reasons. Watch this video and ask yourself what new twist you can put on an old framework in your industry!
This Lesson From Jeff Walker Has Revolutionized My Business
Few people in the online marketing space have had a greater impact on my business than Jeff Walker. If you aren't familiar with Jeff, he is the creator of Product Launch Formula (PLF) and has revolutionized the online marketing world. I owe much of my success in my business to the things that I have learned from Jeff's course, book, videos, and emails. Today, I share the most powerful lesson I have ever learned from Jeff Walker (and, I promise, it's not what you think!).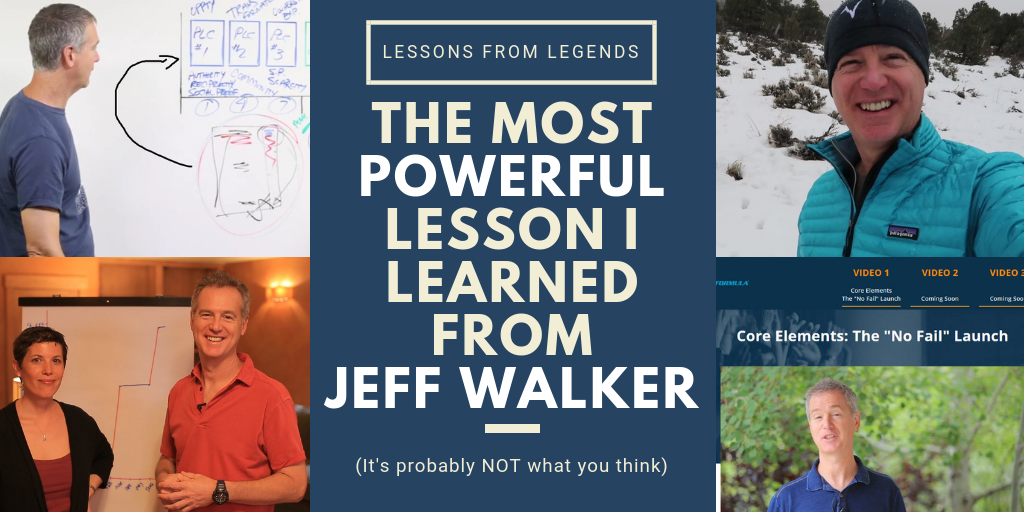 What Properly Cooking a Frozen Burrito Can Teach You About Marketing
It took me 37 years to learn how to correctly cook a frozen burrito. When I finally discovered the secret, it changed my life. But in the process of learning how to create tasty meals, I ALSO discovered a marketing lesson that could change your life. Watch the video to learn what it is (and how to correctly cook your frozen burrito – it's a two-for-one!)
The Affiliate Guy Episode 216
It's fun to stay at the…Y-M-C-A! What can this iconic song teach you about great marketing? Well, that's what today's episode is all about.

The Affiliate Guy Episode 215
I've never shared this before on the podcast…and that's a shame! Last year, I attended Jeff Walker's Product Launch Formula (PLF) Live event. Afterward, Mark Sieverkropp and I recorded our biggest lessons and takeaways…and finally, you get to listen in!
The Affiliate Guy Daily Episode 180
Life millions of people last week, I was saddened to hear of the death of Billy Graham. And while we celebrate his life and legacy, there are some clear takeaways for marketers from his life and career. Today, I share 6 powerful marketing lessons from this great man.
Top Secrets From A Successful Online Entrepreneur