What were you doing when you were 21? Well, today's guest is truly changing the world…and he's only 21 years old.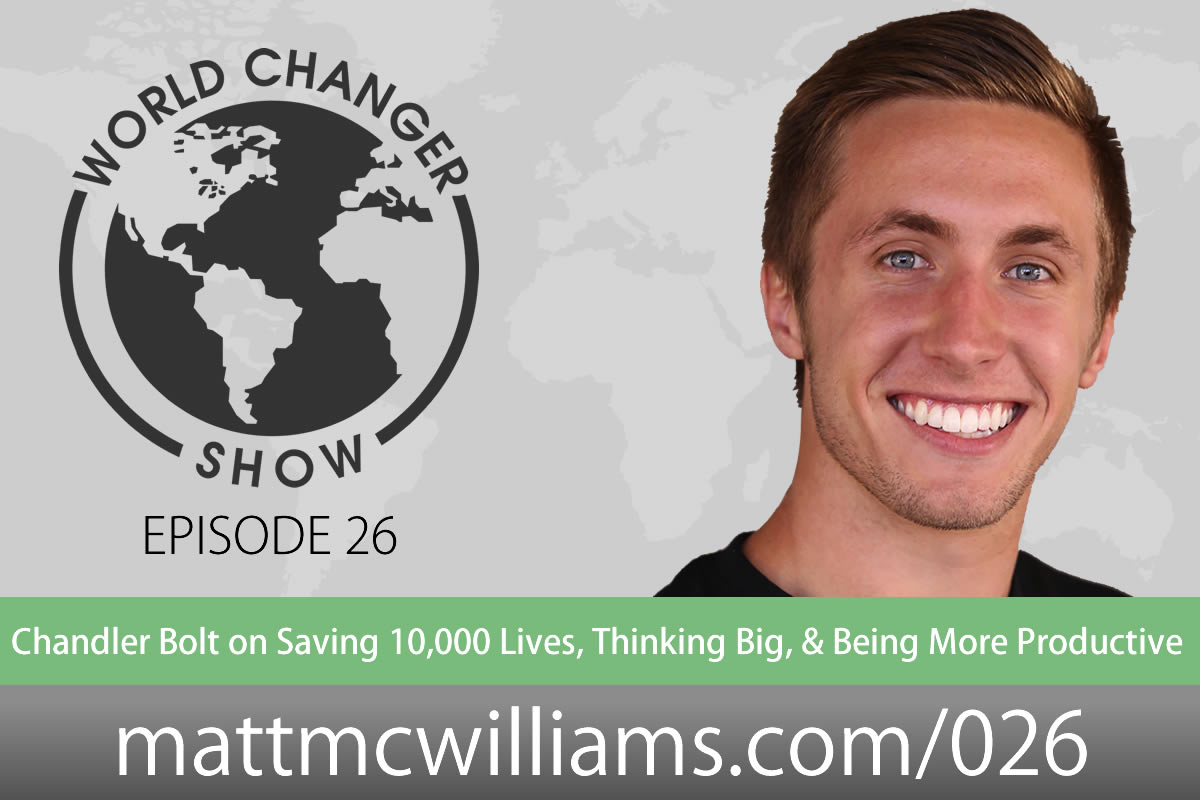 Today's guest is a youngster who makes me feel old. He's full of energy, doing amazing things, and is out there changing the world. You are going to LOVE his story today.
We talk about how he and his brother are helping to save 10,000 people from dying of malaria.
We also discuss:
How he wrote two best-selling books before he was old enough to rent a car
Where his inspiration comes from
His definition of productivity
His top 3 productivity hacks
Join me in a great conversation with a fellow World Changer, Chandler Bolt.
About Chandler
Chandler was bitten by the entrepreneurial bug at an early age when he saw that he could make a lot more money working for himself. While his friends were off searching for jobs, he was out starting businesses.
He began early (age 11) by selling his personal snacks at scout camp and, all in all, by age 20 he started and ran over $320,000 in businesses. He's since put out a couple best selling books & he teaches others how to do the same with his course, Self-Publishing School.
Episode Links and Resources
The Productive Person – Get the Action Guide & Audiobook FREE!
Free Book: Who Will Change the World…if Not the Entrepreneur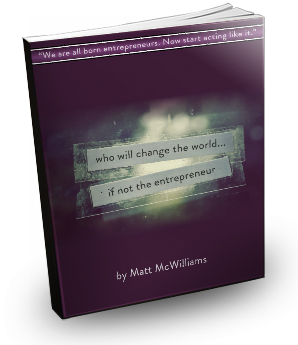 Ask Me a Question
If you have a question, comment, thought or idea, you can leave a voicemail for me or contact me via email.
Subscribe to the Podcast
Share the Love
If you enjoyed the show, please rate it on iTunes and write a brief review. That would help tremendously in getting the word out and raising the visibility of the show so that we can inspire other World Changers just like you.
Next Episode
Join me for Episode 27 on having childlike persistence. Twp episodes ago, we talked about overcoming fatigue and not letting it drag you down. But if you want to be great, fatigue comes with the territory. Exhaustion is a normal part of a life of greatness. Exhaustion is a sign that you are pushing all of your limits and that a breakthrough is nearing. Children seem to know this instinctively. Or perhaps they just haven't learned to quit yet.