Are you prepared to ignite? That's the question that John Lee Dumas asks at the beginning of each episode of his amazing podcast, Entrepreneur on Fire. After spending nearly an hour with him yesterday being interviewed for an upcoming episode, I consider John a friend. After listening to approximately half of his more than 300 episodes, I am on fire.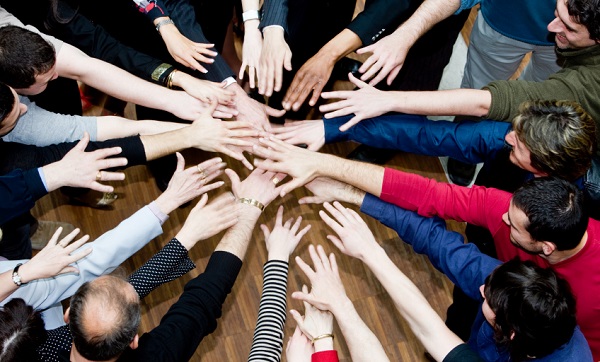 My episode is here. In it I share my entrepreneurial journey. I also asked John to share a very important tip about community for entrepreneurs, aspiring entrepreneurs, and all leaders alike.
Take it away John…
Don't go it Alone, Community Matters
The good old 9 to 5. Health insurance, regular paychecks and a built-in community of individuals who are there to help you when you have questions, support you when you're prepping for that big presentation and who motivate you when you're having a bad day.
Removing the chains, becoming the Entrepreneur you've always wanted to be, means giving up a lot – if not all – of these things with the hope, the belief, you'll be getting something much bigger in return. But in the meantime, you forfeit security, comfort and community, which are no longer handed to you in a welcome package.
But rest assured, all of these things are out there, and it starts with finding a community.
It was just like any other drive, really. I was on my way back from showing a piece of commercial property to a potential buyer when I ran out of podcasts to listen to. I still had over an hour left on my drive.
I suppose it's a good thing I had that hour left on my drive; otherwise, it may have taken months or years to have my ah-ha moment. It was during this particular hour that I discovered I was meant to be an Entrepreneur. I was meant to create a podcast.
Once my ah-ha moment arrived, I kicked it into overdrive. I was obsessed with the idea of learning everything there was to know about podcasting, about building a platform and a following, about inspiring millions of people who were established or aspiring Entrepreneurs.
Over the next couple of months I did a lot of things right; but I also did a lot of things that, looking back, could have been done a lot better – I could have been smarter.
How was I supposed to know? I'd never been an Entrepreneur before. I'd never been completely out on my own with no community, no co-workers, no one that shared my vision or who was going through the same things I was at the time.




The lonely path
I quickly realized that the path to becoming an Entrepreneur was going to be a lonely one.
I realized that telling people about my ah-ha moment and what I was planning to do would require a lot of explaining – a lot of what, at the time, felt like convincing.
And so without knowing too much about what I was doing, I went out and found a coach – a mentor to help me tread the open waters that were unfamiliar, cold and birthed a horizon that was never ending. This is something I did very right.
But something was still missing.
I didn't have a community of like-minded individuals who I could talk to about the tough times I was going through. I also didn't have a community of people who I could celebrate little successes with, bounce ideas off from, or ask for feedback when I was thinking about trying something new.
Of course, my family and friends were great – they smiled when it seemed appropriate, frowned when the news sounded bad, and congratulated me when I sounded excited. But they didn't really GET it. They had never been through the things I was going through. They'd never felt what I was feeling when I filed paperwork for an LLC, when I hired a VA on the Internet, when I started building a website from scratch knowing absolutely nothing about web development.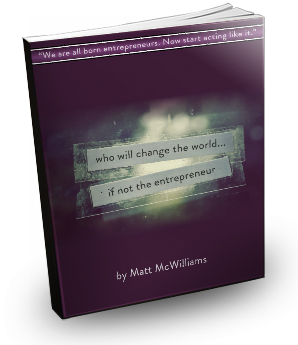 Had I found myself a spot in a mastermind group when I first started out, I would have had access to a community of people who were going through the exact same things as me. I would have had people to talk to who knew what I was feeling, because they too had felt it when they were starting their business. I would have been able to talk to people who had suggestions, recommendations and resources that could have helped me get there faster, smarter, more efficiently.
Being an Entrepreneur is lonely at times. You can feel secluded from those who celebrate 4pm on Fridays, and who dread Mondays; from those who don't know what it's like to go four weeks without a paycheck, and then one day make $5,000; from those who don't feel passionate about what they do, or gain any sort of satisfaction after sitting behind a computer or desk for eight hours.
Community matters
Communities provide support, motivation and accountability from those who are going through – have been through – are about to experience exactly what you are – what you have – what you're going to experience at some point in the near future.
Communities can be priceless. They can provide you with some of your biggest fans. Your most loyal critics. Your most trusted advisors.
Not joining a community when I first started out was something I wish I could go back and change. But because I can't, and because I feel so strongly about the importance of finding a community when you're an Entrepreneur, I recently launched a mastermind group of my own so that I could reach out to others who are just starting out and looking for support; or for those who, like me, are still looking for a community of like-minded individuals to help them along the winding road.
We've built a very strong foundation of established and aspiring entrepreneurs who are all working towards a common goal: creating a business that they're passionate about, and who are willing to share their passion and drive with others to help support, motivate and hold one another accountable: the recipe for a successful business.
Because I made the mistake of not joining a community back when I first started, I've now been given the chance to offer that to others so they don't have to go through the struggles that I went through.
Take it from someone who has been there before: community matters.
Question: How have you formed a support community for your journey?
A note from Matt: John interviews today's most inspiring and successful Entrepreneurs 7-days a week (seriously). EntrepreneurOnFire is a top-ranked business podcast generating over 285,000 unique downloads a month in over 145 countries, and boasts a lineup including Barbara Corcoran, Seth Godin, Tim Ferriss, Gary Vaynerchuk, Guy Kawasaki, and hundreds more (like yours truly). All the magic happens at EntrepreneurOnFire.com, so go check him out. You'll often see me there as well commenting.Listen to this post