Distractions and depressions are a normal part of a productive person's life.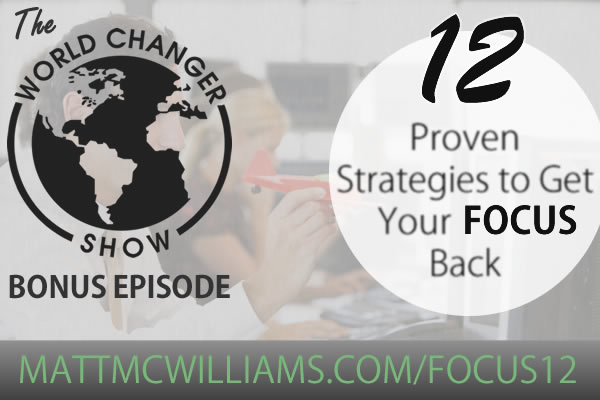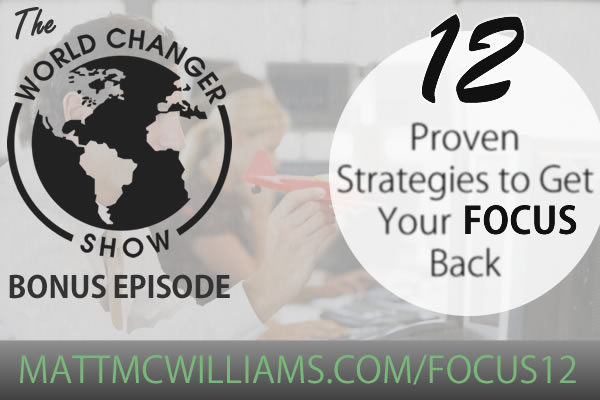 A blog reader of mine recently asked:
Some weeks I'm pumped, focused, energetic, and productive. Life is good and I am checking off my goals one by one. Then I have a week when it feels like I get nothing done. I have no energy or focus. I'm watching TV, reading the news, and sleeping in. What do I do? How do I get consistent?
Have you ever lost your focus and wondered, "How can I get it back?" That's what today's episode is all about.
Listen to this episode: 
Quote
 The key to a winning season is focusing on one opponent at a time. Winning one week at a time. Never look back and never look ahead. ~Chuck Noll
Episode Links and Resources
FREE ACCESS to the World Changer Vault
RECOMMENDED BOOK: Flow: The Psychology of Optimal Experience
5 Steps to Finding your Focus Trigger


Question
How do you get your focus back? Which of these 12 strategies do you think is most likely to work for you?
Share in the comments below.
Ask Me a Question
If you have a question, comment, thought or idea, you can leave a voicemail for me or contact me via email.
Subscribe to the Podcast
Share the Love
If you enjoyed the show, please rate it on iTunes and write a brief review. That would help tremendously in getting the word out and raising the visibility of the show so that we can inspire other World Changers just like you.
Next Episode
Make sure to listen to Episode 20 and the other BONUS episode with John Lee Dumas on FOCUS:
Episode 20: 6 Ways to Help You Get in the Zone
Bonus Episode #1: John Lee Dumas on One Thing and One Thing Only: FOCUS
Then join me for Episode 21 with Sundi Jo Graham. She shares her amazing story of how she lost 145 pounds and is inspiring others to find their true worth today. I'll also announce the winner of the $195 book, The WHY Engine from Episode 17, so if you haven't registered yet, do so here.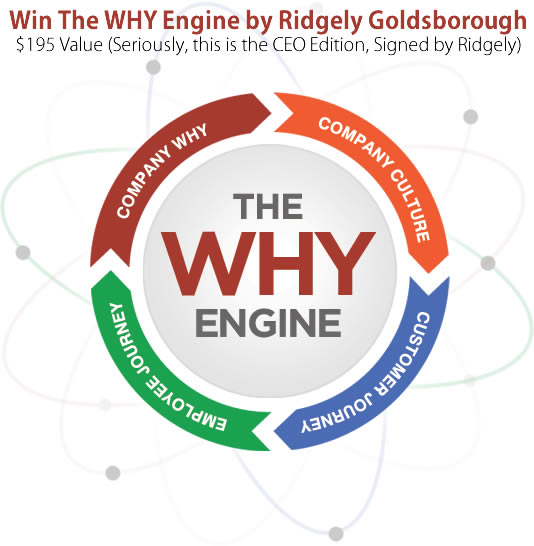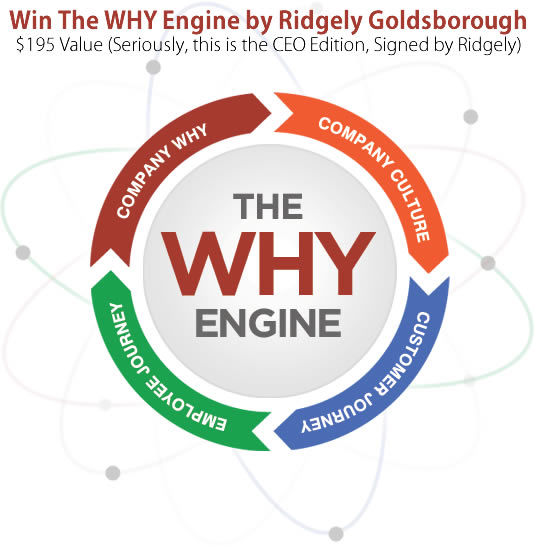 PDF

Questions?
Text me anytime at (260) 217-4619.
Or…check out some of my free reports to help you get on the right track: