Your Biggest Asset Might Be Your Smallest Partners
A lot of affiliate programs only work with larger affiliates…and I think that's wrong. I'm not judging people who decide to only work with a select group of needle movers, but I do think it's a mistake. Below I share seven reasons why you should work with smaller affiliates.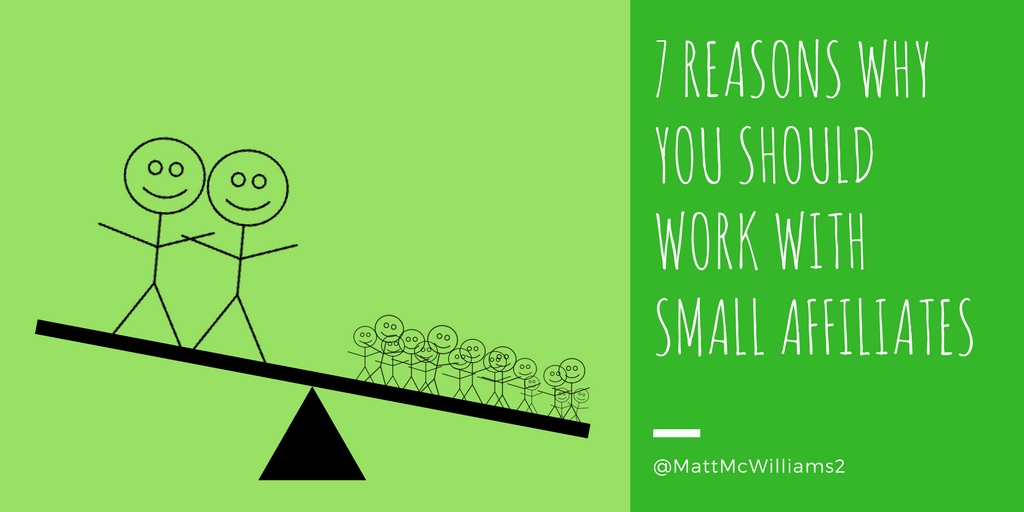 Before I share my seven reasons to work with smaller affiliates, let me be clear on something:
There is no better way to grow your list and your sales than picking up a few huge affiliates. They can explode your business literally overnight.