I hope you enjoyed my interview with Tyler McCart. Here are some of my favorite articles on the topics we talked about, along with some free resources to help you on your journey below.
The story of my arrest and facing 42 years in prison
Leadership
What I did about my poor leadership and how I improved it
Great Leaders Know When to Encourage and When to Instruct
How My Kindergarten Teacher Ruined Me as a Leader…and How I Fixed It
What Every Great Leader Eventually Learns
Networking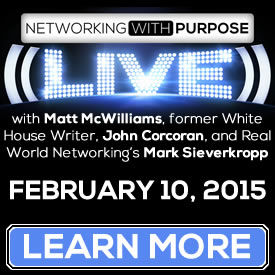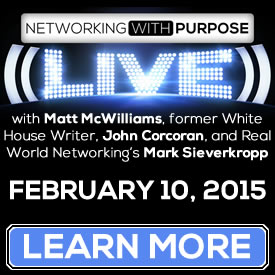 How I Tripled my Income in 3 Years…After Getting Fired
5 Ways to Grow Your Network and Keep it Warm
Your Networking Budget – 200 Hours and $1000
Happy Birthday Calls | Networking Tip from Tom Corley's Rich Habits
Make the Impossible Ask | Get Out of Your Comfort Zone
Networking Advice for Introverts
Help! I'm Desperate for a New Job
Interview with John Corcoran on Building an Amazing Network
What to do in a Toxic Environment | How to Warm up Your Network Fast
Mindset
Are You Primed for Success or Predicting Your Own Failure?
Why I Hate SMART Goals but Love DREAM Goals
How Our Expectations Create our Reality
29 Things Successful People Never Say

You Can Raise World Changers – The Power of Declarations for Kids
Overcoming the Negative Voices in Your Head | How I Did It

The Surprising Truth About the Lies You Tell Yourself
This 1 Thing Will Silence Your Critics Forever
Free Resources
Book: Fear No More – a short guide to overcoming the negative voices in your life (your own and others'), silencing your critics, and conquering your greatest obstacles.